For faster service, think early, think online!
As we continue navigating the COVID surge and related staffing constraints, Student Central is working hard to support student needs safely and efficiently. If you need help, ask now; don't wait until the last minute. And seek virtual service first, via online chat at cscc.edu/studentcentral, phone at (614) 287-5353, or email at information@cscc.edu. Some in-person services are available, but wait times may be increased. Thank you for your patience.
CougarWeb
CougarWeb is home to your student account. You can:
Get Help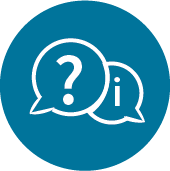 Student Central is your one-stop shop for most student services questions.
See also:
Find it Faster