Scholarships
Apply for Columbus State scholarships with one application.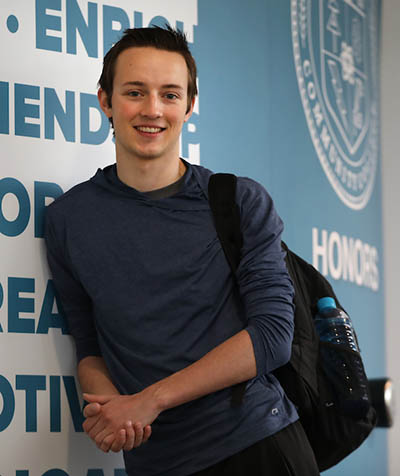 Scholarships are a form of aid that assists students with paying for their education. Scholarships do not have to be repaid. Generally, scholarships are awarded to students with special qualifications, such as academic talent or financial need. Scholarships may be set up to support a specific type of work like community service or support an under-represented group of students.
Columbus State Community College offers a variety of scholarship opportunities for students. Scholarships are available to recent high school graduates, new students, current students and returning students. Columbus State Community College students also receive a wide variety of scholarships from external donors and outside resources.
The scholarship application for 2020 graduating high school seniors is now open.
After submitting your application, please be sure to check your "recommended opportunities" tab for additional scholarship opportunities
External Scholarships
External scholarships are awarded by agencies, clubs and organizations outside of Columbus State Community College. These agencies send application information to the Financial Aid & Scholarships Office to encourage Columbus State Community College students to apply. Students selected for an external scholarships should have their award checks marked to CSCC Financial Aid Office, Attn: Scholarships, 550 East Spring Street, Rhodes hall Rm 143, Columbus, Ohio 43215.
For more information, visit the External Scholarship Resources page.
---
If you are interested in learning about supporting or creating a scholarship, please click here..
Department Contact
Academics Department
(614) 287-0000