Scholarships
November is National Scholarship Awareness Month
Scholarship applications are open! Don't leave money on the table - apply by Nov. 30.
This deadline is for students planning to attend in Spring 2023. Applications for Autumn 2023 open in July.
Scholarships provide funds to assist students and parents pay educational expenses such as tuition, fees, books and living costs. Scholarships do not have to be repaid. Generally, scholarships are awarded to students with specific qualifications, such as academic talent or financial need. Columbus State Community College offers a variety of scholarship opportunities for students. They are available to new applicants, including recent high school graduates, students currently attending, and returning students.
Apply for Columbus State scholarships with one application.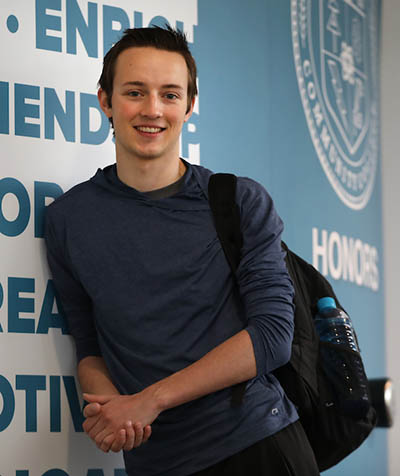 Applying for scholarships at Columbus State couldn't get any easier! We ask the student to provide some basic information in our scholarship system by completing a General Application as a starting point. Once the application has been completed, the system will make suggestions, based on the information in the application, of opportunities we have open matching the student's profile. Click the 'View/Search Scholarships' button below to get started on your application.
Scholarship Application Portal

Online Scholarship System Application Dates for 2022-2023
Scholarships do have specific deadlines and requirements, so we urge you to get your applications in within the open periods below.
Spring Semester: October 15 – November 30
Summer Semester: February 1 – March 25
Scholarship Essay Writing Workshops
Did you know that there is scholarship money available to help cover your college expenses? The Columbus State Foundation has over 100 scholarships available for CSCC students and the application cycle opens on October 15! The application requires an essay, and we want to help you craft the perfect statement to make you stand out during the selection process. Consider joining us at one of our Essay Writing Sessions to receive personal assistance with your essay today!
October 18
10 am to 11 am
Franklin Hall 104
RSVP Online
November 3
6 pm to 7 pm
Franklin Hall 104
RSVP Online
November 21
2 pm to 3 pm
Franklin Hall 104
RSVP Online
Department Contact
Academics Department
(614) 287-0000