Compliance Office
The Compliance Office is open and available to help. At this time, we are not available for walk-in meetings, but you can schedule a meeting or share a concern by completing our online reporting form or by emailing a staff member.
The Compliance Office works to support a healthy learning and working environment for all students, staff and faculty. By overseeing the College's non-discrimination and anti-harassment policies and initiatives, our goal is to create a learning and working environment that is safe, respectful and productive.
Our office is composed of the Deputy General Counsel, Compliance Supervisor/Title IX Coordinator, two Compliance Officers and an ADA and Compliance Coordinator and an ADA Specialist, who are the primary points of contact for faculty and staff in the administration of the Americans with Disabilities Act (ADA/ADAAA).
Please explore our website to learn more about what we do, including educating and training our College community and providing information about supportive resources. If you would like to share a concern related to discrimination, sexual harassment and/or retaliation, please complete our secure online form: https://cscc.edu/complianceconcern
---
Staff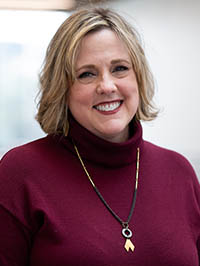 Renee Fambro, J.D., B.A.
Deputy General Counsel
rfambro@cscc.edu
(614) 287-5519
Renee holds a Bachelor of Arts Degree in Political Science from Ohio Dominican University and a Juris Doctor from The Ohio State University Moritz College of Law.
Renee has worked in Human Resources since graduating from law school, starting her career as a labor relations specialist with the Ohio Department of Administrative Services/Office of Collective Bargaining. She then worked for 4 years as a Human Resources attorney for the Ohio State Highway Patrol. There she served as the Human Resources legal advisor on a variety of topics, including labor relations, employee discipline and due process, ADA, FMLA, civil liability and EEOC/OCRC issues. She also was a certified instructor for the Ohio Peace Officer Training Commission (OPOTC) and taught legal courses at the Highway Patrol Training Academy. After leaving the Patrol, she worked for the Ohio School Boards Association for 9 years doing HR and labor relations consulting work for public school districts. She also was an adjunct instructor at Ohio Dominican University for ten years.
Renee serves on the College's Diversity, Equity & Inclusion Leadership Team and on the Suicide Prevention Task Force.
"The goal of Compliance is to utilize all available resources to foster and encourage a welcoming and healthy learning and work environment at Columbus State. When the entire College community works together to show respect and understanding, we support the greatest possible success for all students, faculty and staff."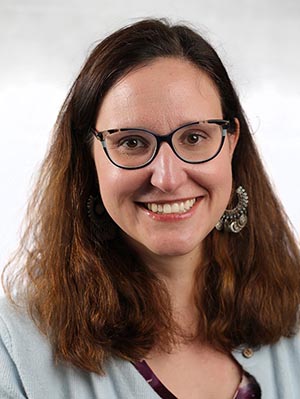 Joan Cook, M.S.S.A., B.A.
Compliance Supervisor
Title IX Coordinator
jcook60@cscc.edu
(614) 287-2636
She holds a Bachelor of Arts Degree in Psychology from the University of Dayton and a Master of Science Degree in Social Administration from Case Western Reserve University. Joan has worked in a variety of educational settings with a focus on cultivating an environment where everyone is respected and has the ability to make informed decisions about their conduct and exercising their rights.
Her past work includes facilitating psychoeducational groups for adults with mental health and substance use disorders, developing career training programs for young adults, providing soft skills training and teaching behavioral accountability, writing sexual misconduct and other civil rights-related policy and procedure and Title IX experience. Joan sees her role as supporting the successful work and education of all those affiliated with the College by preventing and addressing inequity under College policy.
"Everyone with a relationship to the College plays a part in making Columbus State a great place to learn and work. I want to support all those affiliated with the College by being accessible even when there isn't a major problem. Feel free to contact me or others on the team to request training or talk through a question or concern."
Jolene Broshious, M.Ed., B.A.
Senior Compliance Officer
jbroshious@cscc.edu
(614) 287-5106
Jolene holds a Bachelor of Arts Degree in English and Psychology from Case Western Reserve University and a Master of Education Degree in College Student Personnel from Ohio University. She has worked in higher education since 2013 in a variety of functional areas including residence life, academic advising and advocacy. Jolene is a member of the Ohio College Personnel Association (OCPA) and is invested in professional development opportunities that allow her to best anticipate and respond to the diverse needs of Columbus State students, staff, and faculty.
Jolene serves as a member of Columbus State's Wellbeing Advisory Committee and is a mentor for Women's Connection.
"My philosophy is that all members of the Columbus State community should be well-informed of their rights, options, responsibilities, and available resources regarding discrimination and harassment. My goal is to actively contribute to a working and learning environment that is accessible, welcoming, respectful, and promotes personal growth and professional development."
Jordan Lochard, J.D., B.S.
Compliance Officer
jlochard@cscc.edu
(614) 287-3955
Jordan holds a Bachelor of Science in Communication Studies with an emphasis in Public Advocacy and a minor in Political Science from Scripps College at Ohio University and a Juris Doctor from Capital University Law School. During law school, Jordan was selected to teach constitutional law to high school seniors at Fort Hayes High School through the Marshall-Brennan Constitutional Literacy Project.
Jordan has worked in both public and private law offices since 2016, including the Criminal Division of the Franklin County Prosecutor's Office.
Jordan is dedicated to investigating all cases as extensively as possible and insuring an objective outcome. She utilizes her legal education and training to ensure everyone on campus is aware of their rights and responsibilities regarding harassment and discrimination. Jordan prides herself on being open and available to all questions or concerns.
"My philosophy is that everyone in the Columbus State community should be able to work and learn in an inclusive and respectful environment. My goal is to make sure all students and faculty are educated regarding their rights and feel comfortable communicating questions or concerns with our department."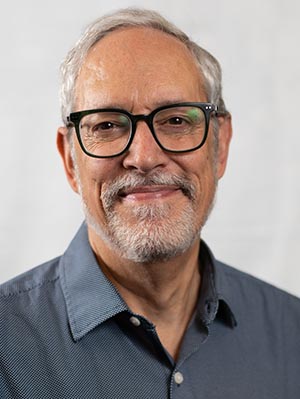 Michael Hicks, M.S.Ed, L.P.C.
ADA and Compliance Coordinator
mhicks25@cscc.edu
(614) 287-2883
Michael holds a Bachelor of Science in Employee Assistance Counseling from Franklin University and a Master of Science in Education and Allied Professions from the University of Dayton. Michael has a diverse background working with persons with disabilities in a variety of healthcare settings, including: providing clinical support to clients faced with mental health issues, learning disabilities and addiction. In addition, Michael has experience in vocational rehabilitation assisting persons with mental health and physical barriers in obtaining and maintaining employment, while providing support, counseling and development of life skills to aide consumers in effectively reaching personal and vocational goals.
Michael serves as the primary point of contact for faculty and staff in the administration of the Americans with Disabilities Act (ADA/ADAAA) as well as assists in administration of the Enterprise Risk Management Program. He is deeply immersed in Columbus State initiatives, which include being an active member of the Diversity and Cultural Inclusion Council and active participation in the Staff Advisory Council. Michael also has experience teaching graduate level courses, including Cultural Diversity.
"My philosophy is that everyone has the ability to make positive, affirming changes in their lives and reach their full potential by addressing difficult issues openly, overcoming stigma, strengthening self-esteem and building a strong, healthy support system. My goal is to offer a safe, respectful, and trusting environment for all students, staff and faculty in the spirit of reaching personal and professional goals."
Natalie Glenn
ADA Specialist
nglenn5@cscc.edu
614-287-5059
Natalie holds a Bachelor of Arts Degree in Special Education from Mercer University. Natalie taught as an intervention specialist within the Dublin City School District for over 20 years. As a practitioner, Natalie immersed herself in assisting all students with disabilities both in and out of the classroom setting. Throughout her teaching career, Natalie successfully modeled, trained and consulted coworkers and staff members on accommodations and modifications to materials and instruction to ensure student success.
Natalie is a versatile and dedicated advocate, with a focus on meeting the individual needs of all people. She will utilize her vast experience to have an immediate impact on the students, staff and faculty at Columbus State Community College.
"The principle that guides my work is empathy and compassion for others. Being able to understand the struggles that individuals go through on a daily basis is vital when you are trying to assist them. With this principle, my goal is to provide a welcoming environment where everyone has the ability to freely express their needs."
Department Contact
Academics Department
(614) 287-0000