Disability Services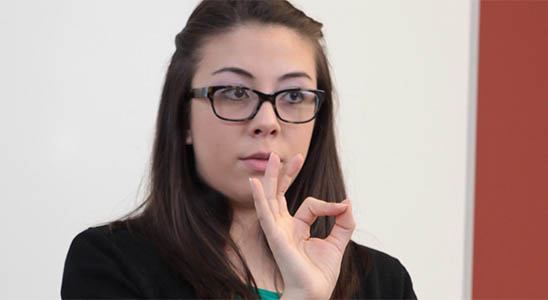 Columbus State Community College offers a wide range of support to encourage the enrollment of people with disabilities. Located in Eibling Hall 101, the Disability Services Office provides services to qualified students with disabilities for all Columbus State locations.
---
CASE Advising will be available to meet with students in Disability Services (Columbus Campus - Eibling Hall, 101):
Disability Services will be offering a series of FREE Soft Skills Workshops with instructors from Careers for People with Disabilities (CPD).
The Soft Skills Workshops are on the following Wednesdays in Nestor Hall, room 315:
July 11th : 9-11 a.m.: Interpersonal Awareness Effective Communication Styles and getting along with others
July 18th: 9-11 a.m.: Needs, Barriers and Strategies for Success
July 25th: 9-11 a.m.: Interests and Skills Identification/Inventory
August 1st: 9-11 a.m.: Avoiding Stereotypes and Appreciating Uniqueness: Lifestyles, Work Values and Self Esteem
Please RSVP your planned dates for attending and any special accommodation needs (large print/sign language interpreter, etc.) to Sheryl Killen at skillen@cscc.edu.
---
Disability Services Quick Reference
Step 1: Obtain disability documentation
Common forms of documentation include, but are not limited to:
An IEP and ETR or 504 Plan
OR
Step 2: Submit your documentation for review by a Disability Services (DS) Advocate.
Step 3:
Check your email

for an invitation to your intake meeting.
Services we provide
Student Advocacy
Testing Accommodations (extended time, audio, distraction-reduced testing space, height adjustable desks, etc.)
Assistive Technology
Alternate Media (E-text, Braille, Large print)
Sign Language Interpreting
Captioning Services
Note-Taking Accommodations
Resources on Disability Issues
Other Services Based on Need
Quick Links
For Students:
How to Use Your Letter of Accommodation (LOA)
Scholarship Opportunities for Students with Disabilities
Student Documentation Request Form
For Instructors:
Blackboard/Online Assessment Testing - Information Sheet
DS Test Administration Request Form (please download to obtain fillable PDF)
Department Contact
Academics Department
(614) 287-0000