Next Steps for Registered Students
If you've already been admitted into the college and attended a New Student Program, there are still a few more steps to set yourself up for success at Columbus State. ​
This page is for students who have:
Already been admitted to Columbus State. If you haven't yet, Apply for Admission
Already attended an Orientation, New Student Workshop, or received admissions advising. If you haven't, visit New Students & Orientation. You should also receive an email with instructions for orientation or advising.
1. Technology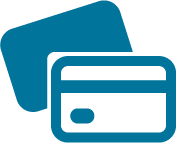 5. Class Formats
Columbus State offers in-person, web, and blended courses. Some courses require you to attend classes and labs in-person or online at specific times. Others offer you the flexibility to do the work when it's convenient for you as long as you complete it by a certain deadline. Some combine those options.
Please use our Autumn Semester Course Listing Guide to understand the requirements of each course modality and learn how to recognize them on the course schedule, so you'll know what you're registering for.
autumn semester Course Listing Guide
If you have questions about registering for a specific class, please reach out to Student Central.
Top 5 resources once you start class