Modern Manufacturing
Work-Study (MMWS)
Now accepting applications for the 2023 cohort of the MMWS Program which will kick off in August 2023! Interested students should complete the short MMWS Program Application.

Interested in applying for the program but have questions? Complete the MMWS Program Request for Info Form, or email Rae Ellen Douglas at rdouglas12@cscc.edu.

Current MMWS students who need assistance should contact their advisor, Carole James, via email at cjames41@cscc.edu or by clicking here to book an appointment with Carole.
---
Attend a Short 30 Minute Info Session
Want to learn more about the MMWS Program? Attend one of the upcoming info sessions by selecting a date and time of your choosing below:
Tuesday Afternoons
Thursday Evenings
---
Program Overview

Manufacturers have become modernization hubs – embracing sophisticated technology to improve efficiency and production, including software, automation, and robotics. The Modern Manufacturing Work-Study Program (MMWS) at Columbus State allows students to dive into a challenging advanced manufacturing career while receiving the education needed to build their resumes and make them highly marketable to manufacturers across the state. The MMWS program combines classroom and lab learning with the opportunity for a paid work-study position at a local industry partner. Work-study participants receive an average of $18, helping them graduate debt-free.
This career path offers an opportunity to play an important role in producing the goods we all rely on - from cars and medical devices to consumer products and aerospace parts - while earning an average annual salary of $50,000-$60,000.
---
Program Benefits
You'll Earn:
An Associate in Applied Science in Engineering Technology
Approximately 1,800 hours of academic and on-the-job training and work experience
Potentially zero student-loan debt
Opportunity for full-time employment with a sponsoring employer
---
Eligibility
Eligible Majors:

Additional Eligibility Requirements:
Must show "College Readiness" through ACT/SAT scores, high school transcript, placement testing, or prior college transcripts
Must be legally able to work in the United States
---
Summer Camps
Not sure if this field is right for you? Students currently enrolled in high school can explore this career field for free at a hands-on, technical summer camp. Learn more at www.cscc.edu/summercamps.
---
Program Participant Testimonials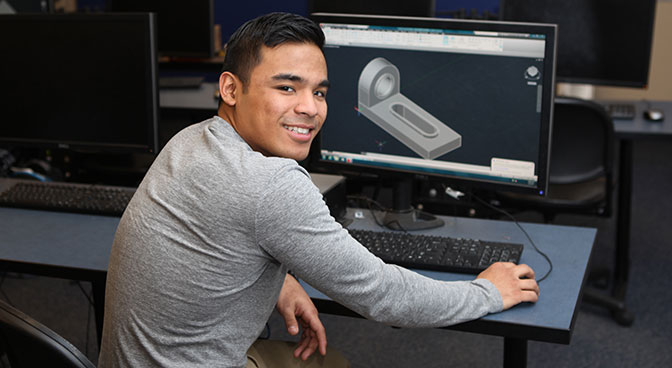 Anton Dela Fuente
Anton's path into engineering began in high school studying Science, Technology, Engineering, and Math (STEM) through Project Lead the Way. His credits transferred directly toward his Electro-Mechanical Engineering degree. Upon graduation, Honda offered Anton a full-time position as a robotics technician. He has also gone on to pursue his bachelor's degree.
Anton's Story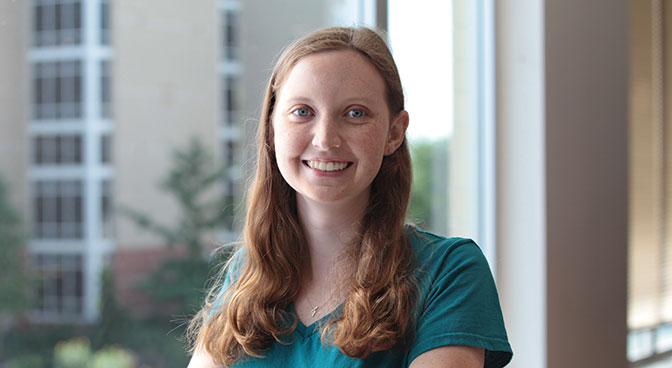 Erica Miller
As a kid, Erica was always fascinated with figuring out how things worked, so Electro-Mechanical Engineering was a great fit. After completing the Modern Manufacturing Work-Study program, Erica graduated debt-free with her Associate of Applied Science and landed a full-time job as a Maintenance Technician I at partner company Stanley Electric.
Erica's Story
---
Watch a Recent Event
Missed one of our recent events or simply wish to watch it again or share it out? View recordings below from our most recent events:
---

This workforce product was funded by a grant awarded by the U.S. Department of Labor's Employment and Training Administration. The product was created by the grantee and does not necessarily reflect the official position of the U.S. Department of Labor. The U.S. Department of Labor makes no guarantees, warranties, or assurances of any kind, express or implied, with respect to such information, including any information on linked sites and including, but not limited to, accuracy of the information or its completeness, timeliness, usefulness, adequacy, continued availability, or ownership. This product is copyrighted by the institution that created it.
This material is based upon work supported by the National Science Foundation under Grant No. 1400354. Any opinions, findings, and conclusions or recommendations expressed in this material are those of the author(s) and do not necessarily reflect the views of the National Science Foundation.
Department Contact
Academics Department
(614) 287-0000