Modern Manufacturing
Work-Study Program
Attend the highly anticipated Manufacturing Night event:
You are invited to attend Manufacturing Night, an overview of the Columbus State Modern Manufacturing Work-Study program. Meet with Columbus State staff, faculty members, and representatives from partner companies and institutions to learn about high demand career opportunities in the field of advanced manufacturing.
Register to attend Manufacturing Night
Tuesday, February 4, 2020 | 6:00-8:00 p.m.
Columbus State Conference Center
Registration for interested
current or future students
and their guests
Registration for
industry and educational
partners
If you are unable to attend this event but wish to learn more about the Manufacturing Work-Study Program, please scroll down and submit the 'Request for Information' form. We are always happy to meet one-on-one, answer any questions you might have, or assist with a tour of the engineering facilities.
---
Watch an Overview of the Modern Manufacturing Work-Study Program:
---
Eligibility and How to Get Started:
Engineering technicians provide design support and maintenance for robotic, electrical, mechanical, and other advanced systems. Demand for these skills is at an all-time high in virtually every industry.
Students in the Modern Manufacturing Work-Study program can choose three majors:
Students complete two full-time semesters in the classroom/lab, receiving intense instruction in:
Fluid-power
Electrical systems
Mechanical System
Robotic Systems
They complete their Engineering Technology degree working three days a week at a partner company (usually at $16-$18 and hour) and attending class at Columbus State the other two, for a unique combination of theory and applied training.
In just two years, students can walk into a high-demand, high-paying position—often without ever having to search for employment!
---
Program Benefits
Earn while you learn through Work-Study.
Learn in the classroom, in the lab, and on the job.
Prepare for immediate employment upon graduation.
Low tuition + Work-Study income = Less student debt!
---
Testimonials from Program Participants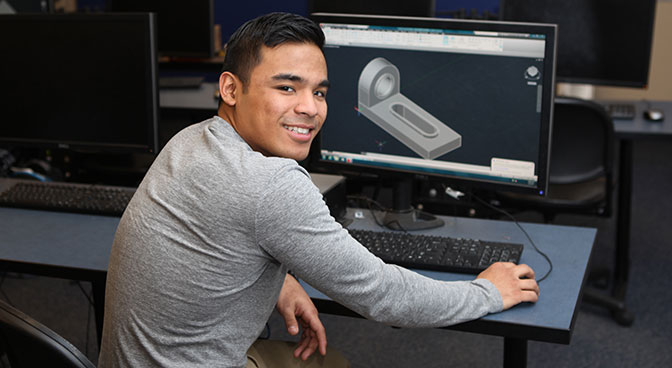 Anton Dela Fuente
Anton's path into engineering began in high school studying Science, Technology, Engineering, and Math (STEM) through Project Lead the Way. His credits transferred directly toward his Electro-Mechanical Engineering degree. Upon graduation, Honda offered Anton a full-time position as a robotics technician. He has also gone on to pursue his bachelor's degree.
Anton's Story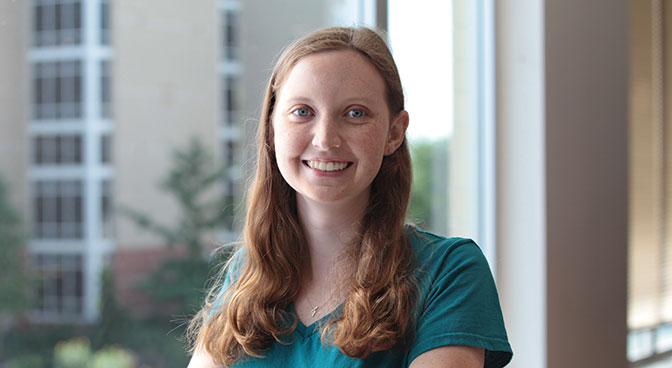 Erica Miller
As a kid, Erica was always fascinated with figuring out how things worked, so Electro-Mechanical Engineering was a great fit. After completing the Modern Manufacturing Work-Study program, Erica graduated debt-free with her Associate of Applied Science and landed a full-time job as a Maintenance Technician I at partner company Stanley Electric.
Erica's Story
---

This material is based upon work supported by the National Science Foundation under Grant No. 1400354.
Department Contact
Academics Department
(614) 287-0000