Hospitality Management & Culinary Arts
Columbus State has been among the nation's top destinations for an education in hospitality management and culinary arts for more than 40 years. We've propelled graduates to extraordinary careers in restaurants, hotels, resorts, community health programs, and nearly every corner of the hospitality, tourism, and food and nutrition industries.
If you're interested in a hospitality or culinary career, Columbus State is the right place to make it happen. The College recently opened a brand-new facility dedicated to hospitality and culinary arts education. Our programs emphasize hands-on learning opportunities, and our low tuition makes it possible to graduate with little to no student debt.
Why Columbus State?
The College's newest building, Mitchell Hall, features teaching kitchens with state-of-the-art equipment, a student-run restaurant and bakery, and much more. That's just one of the many reasons to enroll. Learn more in the video below.
Find Out More
Request Information
Sign up below for more information about Columbus State's hospitality management and culinary arts programs.
In-Person Info Sessions
Top Talent Comes from Columbus State
"We've hired dozens of cooks and chefs who have been through Columbus State's program. In fact, our top two culinarians, who both happen to be on our Executive Team, are Columbus State graduates. The president and COO of our company is a Columbus State graduate. The college is essential to what we do."
Cameron Mitchell
President and Founder, Cameron Mitchell Restaurants
---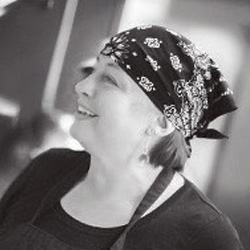 "Columbus State is one of the best programs in the country, if not the best. I was surrounded by people who really had a passion for teaching and sharing their knowledge."
Adrienne Novak, Class of 1995
Co-owner, Eban's Bakehouse
---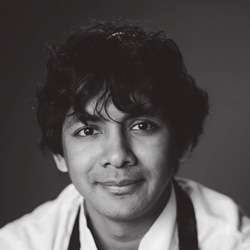 "Columbus State was good for me because I wanted to spend most of my time cooking and learning on the job. I was able to get to the career I wanted because of Columbus State."
Avishar Barua, Class of 2013
Executive Chef, Service Bar at Middle West Spirits
Programs and Certificates
Ready to enroll?
Please contact our Admissions Representative for Hospitality Management and Culinary Arts:
Rae Lieb Harper
(614) 287-5694
hospitality@cscc.edu
Admissions Questions?
Contact Rae Lieb Harper
(614) 287-5694
We are now offering in-person admission appointments and tours of Mitchell Hall.