Important Facts About Dropping A Class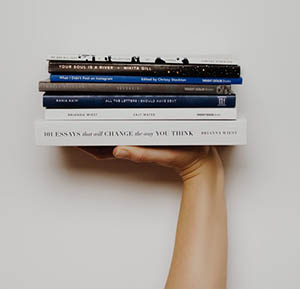 Sometimes, dropping a class seems like the best option. But if you drop without getting the entire picture, you may create other problems that you weren't expecting.
Before you drop, take these important steps:
We strongly advise you to speak to both your academic advisor and a Student Services specialist in Student Central or at the Delaware campus, to determine all of the ways that dropping could impact your financial aid, progress to graduation, and other considerations.
Be sure to continue to attend class, complete assignments, and take exams until you have made a final decision. That way, if you decide not to drop, you haven't fallen behind. If you do drop, you'll be that much further ahead when you retake the course!
Questions for your Academic Advisor:
How will this impact my schedule for next semester?
Will this delay my graduation?
How will this affect my academic standing?
Questions for Student Central:
Will this affect my financial aid?
How will this affect my SAP (satisfactory academic progress)?
Will this impact my scholarship or loan eligibility?
Will I owe a bill?
Possible Effects of Dropping a Class
Make sure you understand the possible consequences that dropping can have on both the financial and academic aspects of your educational journey. It is important that you understand the refund dates and deadlines on the academic calendar.
Dropping a class may mean that:
Financial Aid
If you are receiving Title IV aid (Pell grants and SEOG), and you completely withdraw from classes before completing the term, then unearned Title IV funds must be returned to the federal government. See Satisfactory Academic Progress

You owe money to the college
Your refund amount will be reduced
You are placed on a SAP restriction
You may lose scholarships/loans
There could be an adjustment to your financial aid award amounts
Other Consequences
You are no longer eligible for car insurance student discounts
You could lose housing eligibility
International student requirements could be affected
Athletic eligibility could be affected
Veteran benefits could be affected
Academic Progress
It will take you longer to earn your degree
It could increase the overall cost of degree
It could affect prerequisite complications if the class you are dropping is a prerequisite for additional required course(s).
It could affect the need to repeat courses and/or add a "W" (withdrawal) on your transcript.
Helpful Tips
Columbus State is committed to providing the resources you need for academic success. Before you decide to drop a class, be sure you have reached out for assistance in these ways:
Examples of common student situations can be found here.
How to Drop
To drop classes, log into CougarWeb, click Registration Self-Service, then Drop Courses. Watch a short tutorial.