Writers Conference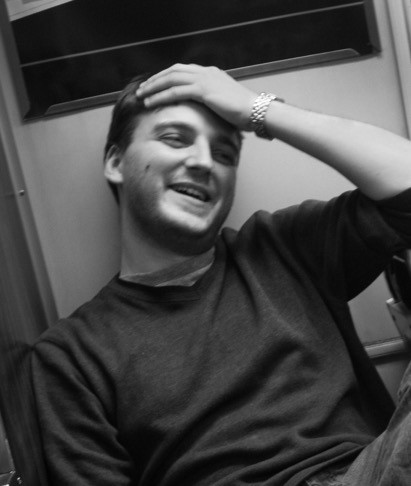 16th Annual Writers Conference
Saturday, April 6, 2019
10:00 a.m.- 3:00 p.m.
Columbus State Community College
Workforce Development Center
315 Cleveland Avenue
Columbus, Ohio
The conference is free and open to the public. No advanced registration is required.
Keynote Speaker: David Wanczyk
David Wanczyk published his first book Beep: Inside the Unseen World of Baseball for the Blind in 2018 (Swallow Press), and he has also placed essays, poetry, and criticism in magazines such as Slate, Boston Globe Magazine, Texas Monthly, Brevity, Pank, and Woolf Studies Annual. He is the editor of the literary journal New Ohio Review, an instructor at Ohio University, and the father of two young kids.
Session Presenters
Session I: 10-10:50 a.m.
Writing Across the Landscape: A Workshop on Writing About Place, Susan A. C. Hogan
Inspired by my work with She Creates Columbus, Writing Across the Landscape takes a look at a project I accomplished this summer, where I created chapbooks of my travel writing and drove around the US, from Ohio to California, collecting inspiration for new works, and freely distributing chapbooks of past adventures. We will discuss what makes travel writing, or more generally, writing about place, successful, whether in poetry or prose, and use prompts to do our own writing and share, if desired.
About the Presenter:
Susan Hogan is a wandering poet who has recently put down roots in Ohio after living extensively in California and Chicago, and intermittently in Denver, Seattle, and Moscow (yes, that one). She holds an MFA in poetry and translation from San Diego State University, where she was mentored by Guggenheim Award-winner Ilya Kaminsky. She has been published extensively both for original writing and translations.
Start Today: Three Things Every Aspiring Writer Should Start Right Now, Brad Pauquette
Becoming a successful writer takes so much more than talent. Successful authors of every stripe find that their job is part writing, part business, and part self-promotion. Authors who wait until they have a manuscript ready to begin their self-promotion and business development are severely disadvantaged in the marketplace.
Attendees will learn three easy, accessible objectives that they should begin pursuing today if they plan to be a successful author in the future, whether that's next month or ten years from now.
About the Presenter:
Brad Pauquette is the Director of the School of Kingdom Writers, a ministry that prepares industry-capable writers. He is the founder and owner of Columbus Publishing Lab and Columbus Press, and the president of the Ohio Writers' Association. He has consulted with clients at every level of the production process from New York Times Bestselling Authors to professional athletes, with lots of stay-at-home parents, accountants and computer programmers in between. Brad is the author of several books including Sejal: The Walk for Water and The Self-Publishing Handbook, as well as the editor of many collections, including the Best of Ohio Short Stories anthologies. Brad lives on a small, all-natural farm in Zanesville, OH with his wife and four children. Learn more about Brad at www.BradPauquette.com.
Day Worker / Night Writer:7 Workplace Skills to Enhance Your Writing, Sandee L. Hemphill
Like many writers, you work a full-time job. Often, when it's time to write, you're tired and a bit disorganized as well. You're giving it your best effort but your energy has drained. What you need are a few tips on how to get started without undue delay. In addition, you may consider your day job to be a hindrance to writing. Think again! Your job offers many skills that are useful to your writing career. This session will show you how to identify and apply these skills to your night shift writing schedule. These often overlooked workplace skills can be easily incorporated into your writing routine. They are tasks you complete everyday, but with an added slant for writing. You'll discover how easy it is to write more in less time, and with far less effort. Don't miss this opportunity to shift your writing project into high gear. Join this veteran author and book marketer as she walks you through these useful skills. Her background includes helping authors write, publish and market their books. Her night writer clients have found much success in publishing their books.
This workshop will walk you through:
What skills to look for to take home
How to adapt workplace skills to a writer's life
What's hot and what's not for night writers
How to upgrade your night writer mojo
Takeaways include:
How to execute your writing vision
Increasing your writing motivation
How to develop hidden skills
About the Presenter:
Sandee L. Hemphill is an educator and life-long learner. She is an author, publisher, speaker, book production and book marketing coach. Her love of writing spans several years. Sandee has published five books to help authors focus on writing and promoting their books, as well as two Christian books. Sandee is committed to helping authors think outside the book. She hosts a quarterly "Indie Author Help Desk" and recently launch, "Night Writer Cafe," a Q&A call for authors who work full-time jobs. Several local and national book groups have made use of Sandee's talent. She holds two degrees, a B.S. from The Ohio State University and an A.S. in Technical Communications (CSCC). To balance her publishing and coaching demands, she enjoys jigsaw puzzles (physical and online) and mystery movies, especially older British titles. Sandee's most recent book, "Night Shift Author - Writing Around the Challenges of a Full-Time Job," was released in August 2018. A workbook will be released this summer. Sandee lives in Columbus, Ohio, with her family.
Session II: 11-11:50 a

.

m.
Keynote Workshop, David Wanczyk
It Shall Spring Forth: Making Your Writing Revelatory, Casanova T.L. Green
According to Oxford Dictionaries, revelatory means "revealing something hitherto unknown." "It Shall Spring Forth: Making Your Writing Revelatory" focuses on the "writer in process" and how they can move their work and themselves past personal barriers such as trauma and bias and creative barriers to produce fresh and impactful creative work. This highly interactive lecture and discussion includes a reflective pre-writing exercise and other activities to provoke thoughtful and transformative discussion.
About the Presenter:
Casanova Green is a writer, singer/songwriter, educator, and pastor. He is a 2010 graduate of Ohio Northern University with a BA in Language Arts Education with minor in voice and received an MFA in Creative Writing at the Etowah Valley Low-Residency MFA Program at Reinhardt University in 2018. Currently, he teaches English at Early College Academy in Columbus, OH and is an adjunct instructor at Columbus State Community College. He released his first album, A Worshiper Mentality, in January 2016. Casanova is a member of the Southern Collective Experience and has been published in several publications including The Blue Mountain Review, Raw Art Review, and Fredericksburg Literary and Art Review.
Get Surreal- Writing Weird Flash Fiction, Jamie Lyn Smith
Get Surreal encourages writers to get weird, magical, and surreal by incorporating "unreal" elements into ordinary fiction and reinvigorating the writer's sense of wonder and fascination with the seemingly ordinary. Writers will read the flash fiction story, "Unnecessary Things" by Tatyana Tolstaya, and write a piece of flash fiction through a series of prompts. At the end of the workshop, participants will have the opportunity to share their writing with other participants.
About the Presenter:
Jamie Lyn Smith is an alumna of Kenyon College and Fordham University. She completed her MFA in Creative Writing at Ohio State. Her work has appeared in The Kenyon Review, The Pinch, American Literary Review, and many other literary magazines. Her story "Lifeguards" was a finalist in The Mississippi Review Prize for Fiction and appears in the Summer 2018 issue. She has been nominated for a Pushcart Prize, and received generous support for her writing from OSU. Jamie Lyn currently teaches Creative Writing at Bluffton University, where she edits Bridge: The Bluffton University Literary Journal. She recently joined the editorial staff at The Boiler, and is working on her first novel, Appalachia. She has work forthcoming in 2019 in Bayou and Sequestrum.
12-1:00 p.m.- Keynote Address
1-2 p.m.- Lunch and Book Signing
Session III: 2-3 p.m.
How to Tip Toe Around Our Internal Editor, Susan Flatt
We will discuss and focus on the importance of a daily writing practice, the value of nonsense / toss away writing, the value of writer's notebooks, and the surprising creative results of letting go of the perfectionism that can lead to procrastination and writer's block, so we can charge ahead into far more productive daily habits.
About the Presenter:
Susan Flatt graduated magna cum laude from The University of Florida B.A. in English with concentrations in British Literature and Creative Writing and a Minor in Religion. She graduated summa cum laude from The University of Miami with a M.A. specializing in Early Modern English Literature, English Literature from the Romantic Period, and Critical Theory. She has performed and competed on local, regional, and national stages as a poet. She has organized and run open mics locally and in Florida. She has run writing workshops and writers conferences, local elementary schools, and in the community. Her work has been published in Mea Culpa Literary Magazine, Mobius Literary Magazine, Tea Literary Magazine, Bacopa Literary Review, Heartbeat Literary Magazine, and most recently in the collection I'll be You when You Get There. She has been a the poetry and fiction editor for The Mangrove Review out of the University of Florida and the Fiction editor for The Mutant Ear out of St. Petersburg Junior College. She teaches English Composition, Literature, and Creative Writing at Columbus State Community College.
Distilling the Essence: Turning Your Big Ideas into Flash Fiction, Stephen Kaczmarek
Flash fiction is usually 1,000 words or less, presenting unique challenges for writers used to longer forms. How do you tell stories that are more than vignettes or a single scene? How do you minimize exposition while using narrative to convey depth? What tools and techniques can writers use to pack their stories with punch? In this interactive workshop, Steve Kaczmarek will share his ideas and experiences with writing and publishing flash fiction.
About the Presenter:
Steve Kaczmarek is an English professor at Columbus State, where he teaches creative writing, nonwestern literature, and Composition I and II. His flash fiction is published regularly at Every Day Fiction, a premier international Web publication that draws 20,000-30,000 visitors monthly. He's also the author of hundreds of articles for business and industry and co-author of the textbook Business Communication: Building Critical Skills.
The Five Key Steps to Professional Self-Publishing, Emily Hitchcock
Readers judge books on a lot of different criteria. It's not just the words that are important, things like editing quality, design principles, and even the feel of the pages impact how a reader evaluates your book. There are thousands of different ways to self-publish. But when we drill down to the core processes that produce quality books, there are five industry-proven steps. Drawing from her experience guiding authors and small presses as CEO of Columbus Publishing Lab, Emily Hitchcock will outline the processes that traditional publishers use to produce books—including editing, cover design, and interior design—and how new authors and savvy self-publishers alike can emulate those steps to produce an exceptional book.
About the Presenter:
Emily Hitchcock is the CEO of Columbus Publishing Lab, the Publishing Director of the Ohio Writers' Association, and the CEO of Boyle & Dalton. Emily has worked with authors and small presses around the country—from traditionally published high-brow academics, to first-time self-publishers learning the ropes. Emily has published short stories in the anthologies For the Road, and Best of Ohio Short Stories Vol. II.
Book Fair Participants
GEM-C Writers
Writers Block Poetry
Writing Knights Press
J. Ian Bush
Sandy Latimer
Sandee L. Hemphill
Charlie J. Eskew
Terry Eisele
Omowale Crowder
Max Ink
Flor de Canela
And others!
Department Contact
Academics Department
(614) 287-0000