College Testing Services
For Summer 21, College Testing Services is partnering with Disability Services to proctor Double-Time accommodations. Please visit the Disability Services webpage for information: www.cscc.edu/services/disability/ or call the office for assistance (614)287-5089 (press 3).

If you need to take an exam and you do not have access to an appropriate device, internet connection, or other extenuating circumstance, please contact College Testing Services: (614)287-2478 or testingservices@cscc.edu for assistance.
Coronavirus Updates
Due to coronavirus concerns, we have moved both placement testing and academic testing online.
Academic testing
All online and blended classes will assess students in an alternative manner/environment, including all final exams.
All in-person classes converted to remote classes will assess students in an alternative manner/environment, including all final exams.
Your instructor will contact you directly with additional information.
Placement testing
Math placement testing (ALEKS) will be administered online through CougarWeb. Take the math placement test online by accessing CougarWeb with your Columbus State username and password. Select "ALEKS" under the "Placement Testing" link, and complete the math placement test.
Reading and writing placement will be determined in other ways temporarily since these tests can't be taken online. To find the right course for you, we'll use your ACT/SAT/GED scores, Advance Placement English, COMPASS test scores, Accuplacer scores, or your performance in college courses you've already taken. These test scores give you more course options. If you don't have these test scores, don't worry. Our first term advisors will show you how to register for our Fundamentals of College Writing (ENGL 0199) / College Composition Workshop (ENGL1101), where you'll learn in a small-group, teacher-directed environment that will set you up for success through the rest of your college journey. An advisor will contact you after you complete our online New Student Workshop. Sign up today with your Columbus State username and password.
Science placement testing is currently suspended until further notice.
Healthcare Programs Admission Testing
Columbus State Community College/Community & Professional Testing Center is now offering the opportunity for you to complete your HESI exam virtually through ProctorU. Healthcare Programs Admission Testing
Community and Professional Testing
The center will not proctor tests for other institutions. For department-required tests for program admission and graduation, exceptions will be considered on a case-by-case basis.
Proficiency, CCP and ESL testing
Proficiency testing and College Credit Plus testing are suspended. English as a Second Language students, we're creating a new process for your placement test, so continue to check our ESL placement testing webpage for updates.
For general coronavirus updates, see Coronavirus Updates & FAQs
Need to take a test for your class? Visit the Testing Centers for a quiet, secure location for test-taking. Can't make it to one of our Testing Centers? We have a list of Remote Testing Locations outside of Columbus.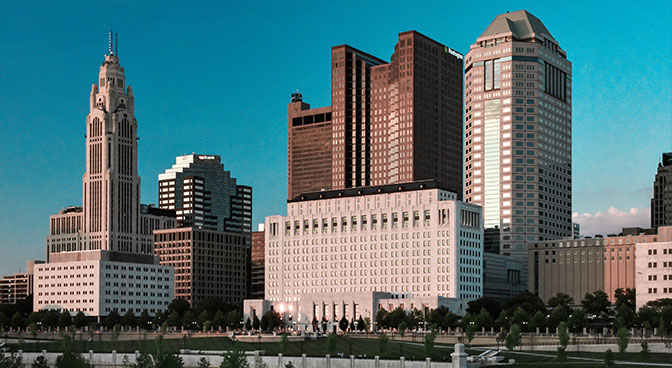 We support companies and employees with a variety of testing services. Employees: Send your workers to us for pre-employment screenings. Employers: We offer credentialing and licensing exams. We also host academic entrance exams like the TABE and CLEP.
We use your Placement Test scores to determine which class you'll start with. Find information on taking the Placement Test and tips on how to get your best possible score. More on Placement
Department Contact
Academics Department
(614) 287-0000