Otterbein University
About Otterbein University
Founded in 1847, Otterbein is a small, private, liberal arts university located in Westerville (about 15-20 minutes from Downtown Columbus). About 3000 students are enrolled at Otterbein's campus in over 70 undergraduate and 8 graduate majors. Students with more than 12 semester hours will be considered transfer students for application purposes.
Benefits for Columbus State Graduates
Columbus State-Otterbein Dual Admission Program
Two Campuses, One Experience
Dual Admission students are enrolled at both Otterbein University and Columbus State, gaining immediate access to the campus resources at both institutions, including campus recreation, library, student organizations, and events.
After completing an associate degree at Columbus State, you have guaranteed transfer to Otterbein to complete your bachelor's degree. And thanks to Columbus State's low tuition, you can earn your degree at a fraction of the cost.
Dual Admission is a good choice for students who are just starting their college career and plan to transfer to Otterbein.
Student plans to earn an Associate Degree at Columbus State Community College.
Student plans to earn a Bachelor's Degree at Otterbein University.
Student earns an Associate Degree with a GPA of 2.75 or higher for guaranteed admission to Otterbein University and a $17,000 Scholarship.
Students earning between a 2.0 and a 2.74 GPA are eligible for admission and other scholarship opportunities.
Please Note: Some academic programs may have higher GPA requirements. Please consult with the Dual Admission Program Coordinator for more information.
Student has completed fewer than 30 hours of applied college credit toward degree, including CCP.
Student is in good standing (Academic, Financial, and Conduct) at Columbus State Community College.
Student must complete the Columbus State Community College Application and the Otterbein University Dual Admission Letter of Intent form before completing 30 college credit hours
Student must meet at least once a semester with the Dual Admission Program (DAP) Coordinator

DAP Coordinator serves as primary academic advisor as well as a guide to services, resources, and communities on both campuses.
DAP Coordinator helps ensure progress toward degree.
Student must notify DAP Coordinator of any intent to change majors.
Student must notify DAP Coordinator if they wish to withdraw from the Dual Admission Program.

Student must be registered for courses each autumn and spring semester. Exceptions must be approved by the DAP Coordinator.
Student ID and Email Credentials upon approval of the Dual Admission Program Intent Form
Access to 90+ student organizations, including multicultural groups, fraternity and sorority life, religious and spiritual life, and more!
Involvement and Opportunities to participate in all major campus events including, but not limited to, athletic games and theatre productions!
Access to all intramural sports
Access to the Otterbein Recreation Center
Access to 24/7 Study Spaces on campus, including the library
Contact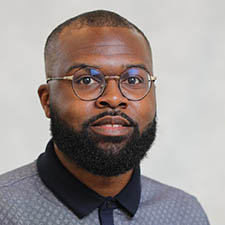 For more information about Dual Admission with Otterbein University, contact:
Tyrone Spencer
614-287-2860
tspencer23@cscc.edu
Virtual Transfer Information Sessions
Register here for Otterbein's Transfer Tuesday. You will learn about Otterbein's transfer friendly environment, set in the perfect location, with all the right personal touches. You will hear about the transfer process, application requirements, how to manage your successful transition, credit evaluations, internships and financial aid options. To Register, go to visit.Otterbein.edu to sign up for our Transfer Tuesday events.
Virtual Residence Hall tours can be found on Instagram @otterbeinuadmit
Virtual Transcript Evaluation for Students
Transfer students who are interested in an unofficial transcript evaluation for transfer credit to Otterbein should email their transcripts to Cardinalinfo@otterbein.edu or contact Mary Mosca at mmosca@otterbein.edu
---
Otterbein Pathways
Department Contact
Academics Department
(614) 287-0000