Respiratory Care
Become a respiratory therapist (RT) and you'll be saving lives, enhancing the quality of life, and bringing comfort to patients every day. RTs are life-support specialists concerned with managing and controlling the treatment for patients with breathing problems due to disease or trauma.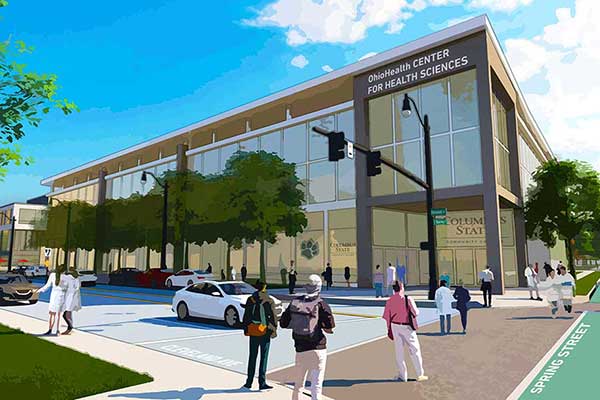 The joint $120 million investment will create a new training center and address workforce shortages in nursing and four other health professions. Learn More
RTs are constantly in high demand, and Columbus State's Respiratory Care program provides a strong link between our educational program and the hospitals and medical facilities that hire our graduates.
The Columbus State's connection with Central Ohio's health care community keeps our Respiratory Care program current with the latest technology and healthcare trends, and provides hands-on experience for students in practitioner facilities. Our partner companies are final evaluators of program outcomes, to assure that our graduates have the skills to make a difference from day one on the job.
Learn more about the profession of Respiratory Care with this video
Respiratory Care Student Handbook
Autumn Registration is open!
To register for RESP 1110 and RESP 1220 please email respiratory@cscc.edu.
Include your Cougar ID!
Choose Your Track
Full-Time Program
The full-time Respiratory Care program can be completed in five semesters, or less than two years.
Mandatory Information Session
Review the PowerPoint, then take the quiz!
Full-Time Information Session (.pptx)
Part-Time Program
In the part-time program, students can pursue their degree while keeping their current job, seniority and benefits. It includes the same courses over eight semesters.
Mandatory Information Session
Review the PowerPoint, then take the quiz!
Part-Time Information Session (.pptx)
Programs and Certificates
Job Placement
Columbus State Community College does not guarantee job placement for graduates.
Department Contact
Academics Department
(614) 287-0000