Health Information Management Technology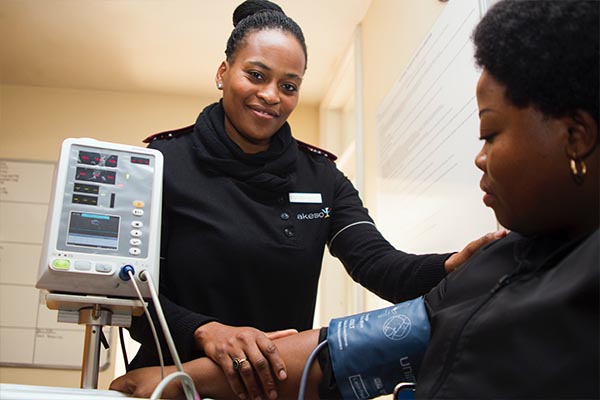 Get a great career with no debt. We're offering a full-tuition scholarship for students entering in-demand fields. Learn More
Phillips continued her Columbus State education with a bachelor's from the U. of Cincinnati.
If you're interested in medicine, business, and the latest in computer technology, then a career in health information management may be just right for you. The health information management professional is responsible for maintaining components of health information systems under the rules of medical, administrative, ethical, legal and regulatory requirements in the health care delivery system.
In all types of health care facilities, the health information management technician possesses the technical knowledge and skills necessary to process, maintain, compile and report health information. This information is used in many ways, including reimbursement, facility planning, marketing, risk management, utilization management, quality assessment, and research.
Graduates of the CSCC HIMT associate's degree program are eligible to sit for the American Health Information Management Association (AHIMA) Registered Health Information Management Technician (RHIT) national certification examination. Upon successful completion of the certification examination, the graduate is awarded the RHIT credential.
Programs and Certificates
Accreditation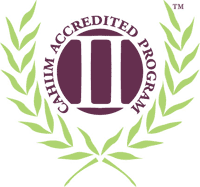 Columbus State Community College (CSCC) is accredited by The Higher Learning Commission, Member – North Central Association (NCA), 230 South LaSalle St., Suite 7-500, Chicago, IL 60604-1413, (800) 621-7440, www.ncahlc.org.
The Health Information Management accreditor of Columbus State Community College is the Commission on Accreditation for Health Informatics and Information Management Education (CAHIIM). The College's accreditation for the associate degree in health information management has been reaffirmed through 2021-2022. All inquiries about the program's accreditation status should be directed by mail to CAHIIM, 200 East Randolph Street, Suite 5100, Chicago, IL, 60601; by phone at (312) 235-3255; or by email at info@cahiim.org.
Program Statistics and Outcomes
2019-2020 HIMT Degree Graduates: 25
2019-2020 Medical Coding Certificate Completers: 13
2019-2020 CSCC Registered Health Information Technician (RHIT) Certification Exam Pass Rate: 93% (13/14)
2019-2020 National RHIT Certification Exam Pass Rate: 73%
2019-2020 CSCC HIMT Associate Degree Graduation Progression Rate: 100% (24/24)
2019-2020 CSCC HIMT Associate Degree Retention Rate: 86% (80/93)
College Credit Plus (CCP): Through the CCP program, high school students can complete the following HIMT courses and earn college credit on their Columbus State Transcript.
HIMT 1111-Introduction to Health Information Management (2 credit hours)
HIMT 1121-Advanced Medical Terminology (2 credit hours)
HIMT 1133-Legal Aspects of Health Information (2 credit hours)
HIMT 1274-Introduction to Medical Coding and Reimbursement (2 credit hours)
Participating high schools in the HIMT College Credit Plus offerings include:
Fort Hayes Career Center
Southwestern Career Academy
Westerville Central
Westerville North
Westerville South
---
Student Handbook
---
Mission Statement
The mission of the HIMT program is to provide students with the education and skills necessary to experience success as HIM professionals and become life-long learners within the profession and beyond, contributing to both the HIM profession and their communities.
---
Job Placement
Columbus State Community College does not guarantee job placement for graduates.
---
Want to know more?
Send an e-mail to himt@cscc.edu or call Lisa Cerrato, RHIA at (614) 287-2541 (email: lcerrato@cscc.edu).
Department Contact
Academics Department
(614) 287-0000