Understanding Student Loan Options

Save With The Sub!
To lower your potential debt, understand your student loan options.
Subsidized Loans = no interest while in school
No interest is charged until six months after you graduate or are no longer enrolled in college (at least six credit hours).
The federal government pays interest while student borrowers are in school
Eligibility is based on financial need
Unsubsidized Loan = Interest begins accruing when you receive your loan
Interest is added to the loan balance, increasing the amount you owe. To avoid higher debt, pay interest as it is charged
Eligibility is not based on financial need
Responsible Borrowing
Congratulations! If you are reading this, it means you have made the first of many wise decisions - learning how to be a responsible student loan borrower!
Columbus State Community College encourages wise money management in an effort to help students prevent excessive indebtedness and reduce loan default rates. By reducing your student loan debt, you can reduce your future repayment amount, reduce interest that will accrue on your loans, and make funding available for the continuation of your education.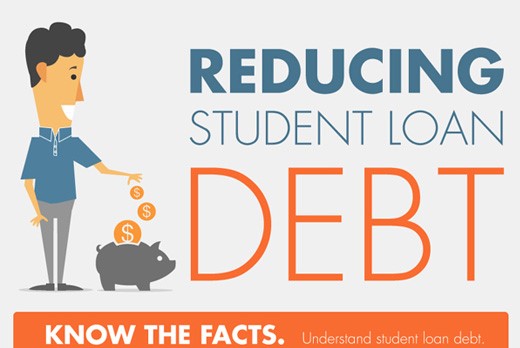 Student Loan Debt FACTS:
$1.6 trillion in student loan debt
44.2 million Americans with student loan debt
Student loan delinquency rate of 11.2% (90+ days delinquent or in default)

The average student leaves college with about $39,000 in student loan debt. The monthly payment on a $39,000 student loan is approximately $448 (assuming 6.8% interest and a 10-year repayment plan), which can cause financial strain if you're not prepared for it. Add roughly $14,857 in added INTEREST to that original loan amount too!
How Much Should I Borrow?
Keep Track of Your Loan Debt
Keep track of your student loan debt amount and who your loan servicer is by visiting the National Student Loan Database.
Loan Resource Information
Helpful CSCC Resources
Videos
What are some common student loan misconceptions?
What is Debt?
How much money should I be willing to borrow for school?
What are my Federal Direct Student Loan limits?