Speaker Bios
Dr. Y. Falami Devoe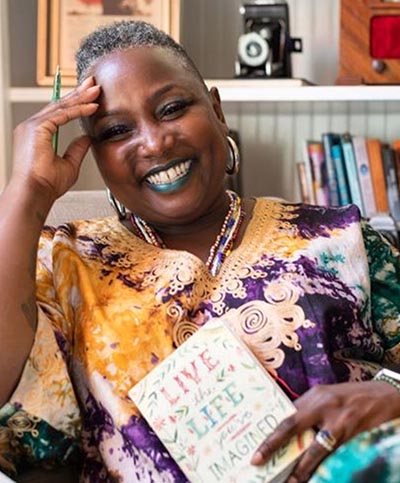 Dr. Y. "Falami" Devoe, also known as "Dr. Falami," is a Public Speaker, Educator, Poet, Self-Care Ritualist, and author of the Self-Care Ritualist Journal. She is a proud Womanist. Passionate about centering the voices of Black and Brown women and intentionally curating affirming spaces for and with Black and Brown women.
Dr. Falami specializes in community conversations with higher education institutions, public school systems, and nonprofits. Her conversations focus on a holistic approach to the development of one's authentic self and strategies for cultivating a person's freedoms and opportunities, helping them to thrive wherever they may lead and serve. She has facilitated training for hundreds of participants across the United States focusing on self and collective care, leading from within, and mindfulness practices.
Dr. Falami is a certified Holistic Wellness Coach, Meditation Teacher, Sound Healer, and Reiki practitioner. She offers these alternative modalities to her clients in her private practice. She is the author of the Self-Care Ritualist Journal, which was released in January 2022. She received her Ph.D. from the Graduate School of Leadership and Change at Antioch University. She is a Certified Holistic Health Coach and a proud member of Delta Sigma Theta Sorority. Inc.
Master of Ceremonies: Adeina Davis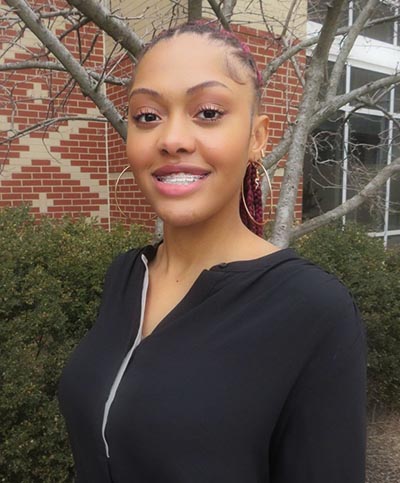 Adeina is a biology major at Columbus State Community College with hopes to transfer to OSU in the fall of 2022. She works as a servant leader intern, after-school dducator, student engagement and inclusion marketing coordinator, and student ambassador. Adeina consistently challenges oppression, systematic and individual racism, and unrealistic standards, and stands up for human rights and equality. She is also most known for her artistic abilities, animals, her obsession with sloths, cool Starbucks cups, and enthusiasm for her work.
Musical Performance: Starlit Ways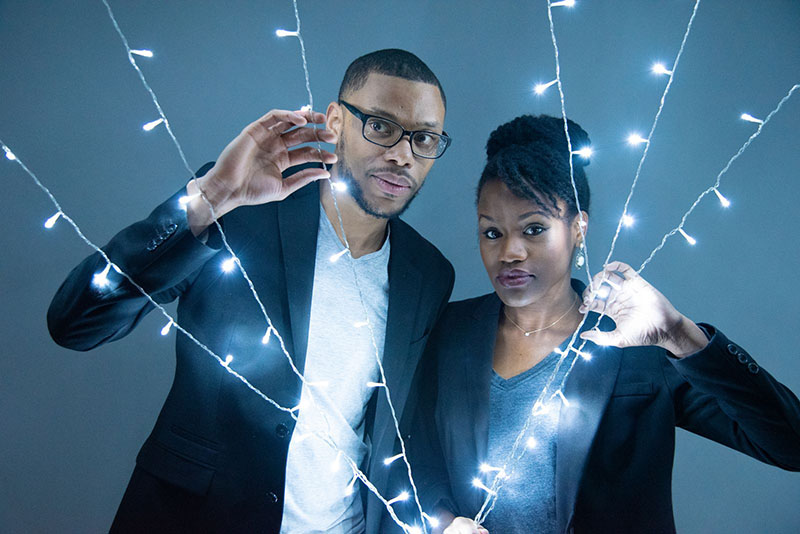 Special musical performances by Starlit Ways will be featured during the 33rd Annual Women's HERstory Month Awards Celebration and the 7th Annual Women's Leadership Summit. Formed in 2014, Starlit Ways is an acoustic duo made of singer/songwriters Rose Nkechi Onyeneho and Chris Glover. Rose is a Columbus State alumna and a former Student Ambassador.
The duo performs an eclectic range of musical genres from originals, jazz-age classics, and modern tunes. Rose's truly gifted vocals (spanning multiple dialects including French, Spanish and Italian) combined with Chris's guitar abilities and harmonies, create a unique sound that reflects their talents and passion for music.
Spoken Word Performer: Le'Ken Stokes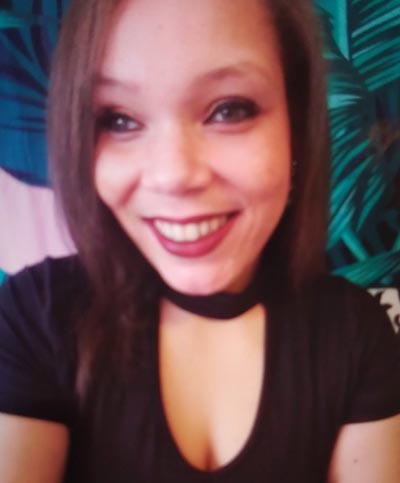 Le'Ken Stokes is a Columbus State student. She is the president of the Black Student Union at Columbus State and Student Good Will Ambassador with the Compassion and Care Team. Le'Ken aspires to serve her community through activism and volunteer work. She aims to uplift the people and be an agent of change. Le'Ken will graduate with her Associate of Arts degree with a focus in sociology in May 2022 and hopes to continue to earn her bachelor's degree in African-American studies with a minor in journalism.
Lisa Gutierrez
Lisa A. Gutierrez is a restaurant manager turned entrepreneur. She is the co-founder and CEO of Dos Hermanos Taco Truck. Dos Hermanos currently operates 3 brick-and-mortar locations, mobile food trucks, and concession stands in both the new Crew Stadium (Lower.com Field) and inside the Greater Columbus Convention Center. Dos Hermanos offers a fresh way of catering including both mobile and traditional options. Lisa's most recent accomplishment is launching her two most recent businesses. One is a public speaking company, Lisa G. Speaks, where she enjoys teaching female business owners how to gain momentum and run profitable business; the other is Food Truck Millionaire where she takes food truck owners from the concession window to the CEO suite. Lisa currently sits on the advisory board for both the Women's Business Center, and the Women's Center for Economic Opportunity. She was recently recognized by the SBA as the 2019 Minority Owned Small Businessperson of the Year, and Dos Hermanos was recognized by the ICIC, as one of the fastest growing inner-city companies in America, in terms of revenue and job creation. As her business keeps growing, Lisa continues to create jobs in the community, collaborate with other small businesses, and pass on her valuable knowledge to other aspiring entrepreneurs.
Barbara Allen
Barbara Allen celebrates the joyful connections between inclusion and leadership in all she does. For over 21 years, she has served Columbus State in many different capacities focusing on spaces where "everyone matters." She especially loves working closely with students, staff and faculty to build community. Her favorite contribution is her current work as Assistant Director of Employee Engagement and Belonging, EEB, leading the college-wide compassion and care initiatives to support the extended community using creative expression including storytelling, outreach, and authentic communication. Barbara has been an improvising artist and educator for over 12 years as a founding member of both Columbus Unscripted and Sassy Do Improv. She was humbled and honored to share improv as an invited speaker at TEDx Columbus Women 2013 and was a featured teller at the Speak Easy's 2015 annual celebration of story, The Big Easy. Barbara was named Columbus State's Legacy in Leadership Award winner for 2018. She looks forward to a fall 2022 publishing date for a chapter she completed for an academic press focusing on compassion and care efforts for the community college community during the pandemic.
Paula Teeter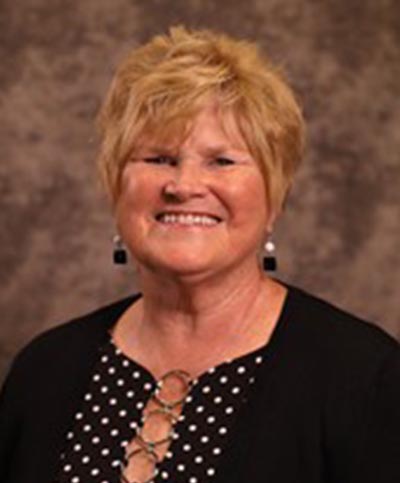 Paula Teeter brings her passion for supporting, celebrating, and engaging people in everything she does.  She leads the Employee Engagement and Belonging (EEB) efforts for new employee orientation and onboarding as well as college-wide strategic recognition initiatives for staff and faculty. Paula also leads the Compassion and Care team focusing on timely and meaningful outreach for our employee community, the development of Student Good Will Ambassador Program and the weekly curation of the Daily Dose employee newsletter. She is thrilled to serve students, faculty, and staff alike and values our inclusive and positive culture. For over 30 years, Paula has held many different positions in professional development and training across many industries including IBM and Pizza Hut.  Paula spends her free time volunteering with The Miracle League of Central Ohio as well as with the OSSB Marching Band, the only blind marching band in the world.
Dr. Jasmine C. Marks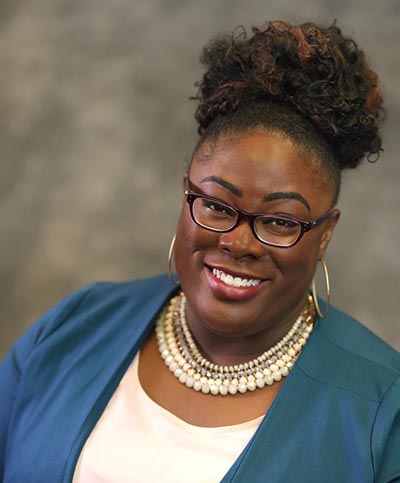 Dr. Jasmine C. Marks serves as the Director of Diversity & Inclusion at Equitas Health and is a DEI Leader at I Follow the Leader LLC, a leadership consulting firm. Dr. Jasmine Marks is an equity and justice practitioner with expertise in aiding organizations and institutions in anti-racist/anti-oppressive transformation. Highlights of her work include prioritizing the support and empowerment of minoritized stakeholders, transforming organizational culture, and cultivating inclusive education, policies, and practices. Dr. Marks holds a doctor of education degree in educational studies with a concentration in higher education and student affairs from The Ohio State University. She has also earned a master's degree in teaching and learning and bachelor's degree in vocal performance. In her spare time, Dr. Marks enjoys reading, singing, and travelling.
Sarah E. Speck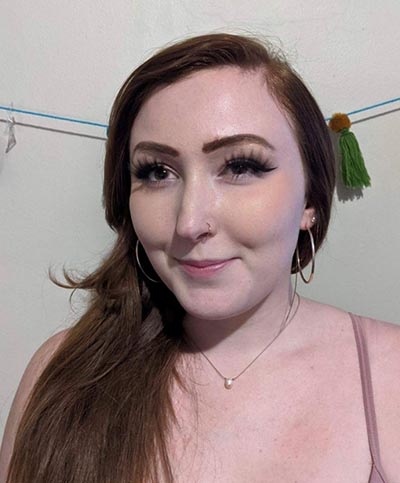 Sarah Speck is a meditation and yoga teacher, with a strong focus on trauma-sensitive practices. She completed her 200hr yoga teaching certification in 2018 and is currently working on her 300hr certification. Sarah uses her trauma informed training in every class, with accessible cueing and nonviolent communication.
Freedom a la Cart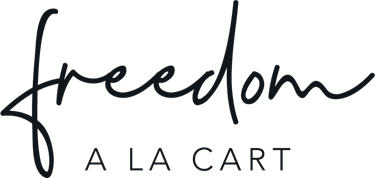 Freedom a la Cart empowers survivors of sex trafficking and exploitation to build lives of freedom and self-sufficiency. We believe that giving a survivor practical job skills and developing a strong work ethic is vital for creating a pathway to freedom. So, we've created a safe place of restoration where survivors can heal, learn and grow as they prepare for sustainable employment and reintegrate into our community.
Through our three levels of impact service: 1) Restoration in CATCH Court Support + Outreach services; 2) Growth through Employment + Independence through our catering + café social enterprise, and 3) Stability found in our Butterfly Continuum of Care program, Freedom a la Cart provides supportive services to over 300 unduplicated survivors of human trafficking each year.
Our vision is to give each survivor that crosses our path a chance to build a new life of freedom and self-sufficiency. For more information on our programs, visit our website today at www.freedomalacart.org.
Freedom a la Cart provided supportive services to 373 unduplicated survivors of human trafficking in 2021.
In the past six years, 91 survivors have received paid workforce development training and 84% have received no new criminal record.
94% of program participants report an increase in self-confidence and self-sufficiency.
Dr. Nichole Bowman-Glover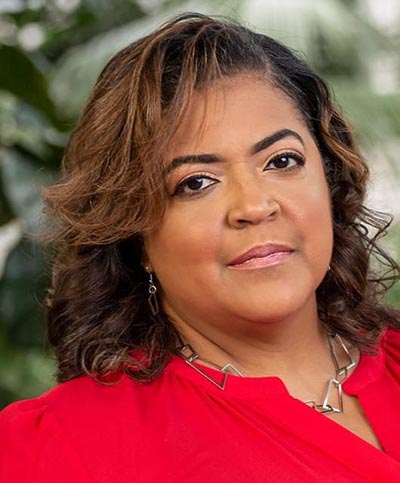 Dr. Nichole Bowman-Glover has been the wellness program coordinator at Columbus State Community College for 15 years. She has over 25 years of experience in the field of public health. Prior to joining Columbus State, she served as the health policy advocate for the Children's Defense Fund-Ohio and women's health outreach coordinator for the Massachusetts Department of Public Health.
Dr. Bowman-Glover holds a master's degree in Public Health with a focus on international health and behavioral science, and recently completed her PhD in public health with an emphasis on community health education and health promotion. She is a certified Mental Health First Aid Trainer, lifestyle coach, and fitness instructor.
Dr. Bowman-Glover is the proud mother of an innovative college student. Her passion is working to create a culture of wellbeing while exploring how the various dimensions of wellbeing are impacted by social inequities.
Grace Howard
Grace initially explored various career paths, from dental hygiene to radiology. After losing over 50 pounds and battling with exercise-induced asthma, she chose to change her major to sport and exercise studies here at Columbus State. While a student at Columbus State, Grace was awarded the Exercise Science Student of the Year recognition in 2014. Her knowledge includes over five years of experience in the health and wellness field including, but not limited to, personal training, group exercise, wellness coaching, and diabetes prevention and control. Grace has a passion for helping others discover their individual path to achieving fitness goals and improving their overall health and wellness. In her free time, Grace enjoys cooking, reading, weightlifting, cycling, and various outdoor sports. Grace holds a bachelor's degree in exercise science from Capital University and an associate degree in sport and exercise studies from Columbus State. She is also a ACSM Certified Personal Trainer and holds a Level 1 Nutrition Coach certification through Precision Nutrition.
Dr. Marian Jones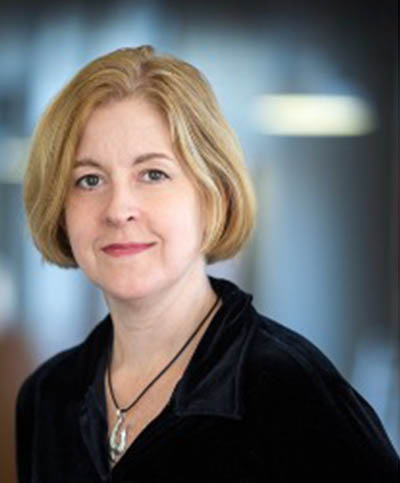 Since January 2022, Dr. Marian Moser Jones has served as an associate professor at The Ohio State University in the College of Public Health, Division of Health Services Management and Policy, and the History Department. From 2011 until July 2021, Jones taught in the Department of Family Science at the University of Maryland School of Public Health in College Park, and most recently served as Associate Professor and Graduate Director. She taught courses on the history of public health, maternal and child health, and the human services. Currently, Dr. Jones is completing a book, Finding New Fronts, on American nurses who served in World War I and the 1918-19 Influenza Pandemic, and who pioneered modern American Public Health nursing after the war. She is also working on a collaborative project examining current opposition to public health. She is the author of the book, The American Red Cross from Clara Barton to the New Deal (Johns Hopkins, 2012), as well as numerous peer-reviewed articles that place maternal and child health, homelessness, and other topics in historical, ethical, and social context. Jones was a 2010-2011 De Witt Stetten postdoctoral fellow at the National Institutes of Health, received her Ph.D. and M.P.H. degrees in Sociomedical Sciences from Columbia University, and received her A.B. from Harvard College. Jones was born in St. Louis, Missouri, lived in New York City, Virginia, and Maryland, and then "returned" to Ohio, where four previous generations of her family lived. She and her family now love calling Columbus their home.
Dr. Dea H. Boster
Dea H. Boster, Ph.D is an associate professor of History in the Humanities Department and teaches U.S. History and the History of Western Medicine, which is the first-ever community college medical history survey course sequence. She is the author of numerous journal articles, book chapters and reviews on medical history, bodies, health, and disability studies topics. Her published books include African American Slavery and Disability: Bodies, Property, and Power in the Antebellum South and (co-authored with Joel Howell) Medicine at Michigan: A History of the University of Michigan Medical School at the Bicentennial. She also co-wrote, with Benjamin Pugno, the textbooks A History of Western Medicine, Disease and Public Health, vols. 1 and 2.
Jane Grote Abell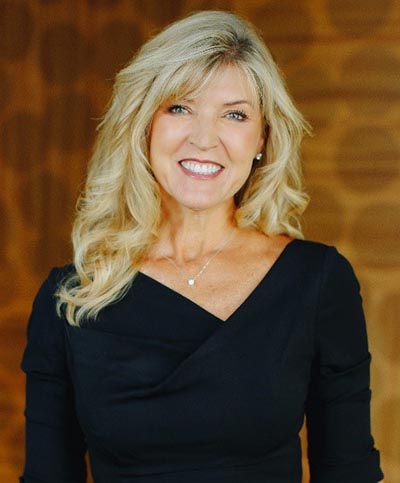 Jane is the Executive Chairwoman of the board for Donato's Pizza and Jane's Dough Premium Foods, a $250M, 58-year-old family-owned restaurant operator/franchisor and manufacturing company. In addition, she is the Donato's brand ambassador and responsible for the overall strategic direction of the company. As an author and expert in the field of culture, Jane is a frequent speaker at both industry conferences and universities. In 2015, Jane released her first book The Missing Piece: Doing Business the Donato's Way, the story of a classic American family business, and an insightful account of Jane's lifelong education in leadership, authenticity, and running a values-based business as well as Jane's signature "4C's of success"—Character, Courage, Conviction and Compassion.
She was recently featured in CBS's hit series Undercover Boss.
As co-founder and secretary of the Board of Trustees of the non-profit, Reeb Ave. Center, Jane has raised 16 million dollars for the Center, which has gained national attention for its efforts to help people find paths out of poverty. She is an emeritus board member of Goodwill Columbus and Go Red for Women. Jane is a founding member of the Ross Leadership Institute, serves on the Otterbein Women's Leadership Advisory Council, Columbus' Young Presidents Organization (YPO), The CEO forum, and the Diversity, Equity and Inclusion Committee of the Columbus Partnership.
Jane was named the 2014 CEO of the year by Columbus CEO magazine, among the 2014 YWCA Women of Achievement, and is listed as one of the Top 24 Women in Franchising by Franchise Update Magazine. Jane holds a degree from The Ohio State University.
Department Contact
Academics Department
(614) 287-0000