The 34th Annual Women's HERstory Month Awards
Thursday, March 30, 2023
12 noon - 2 p.m. (EST)
In –Person Location: Conference Center 4th Floor Ballroom (WD)
Zoom Link | Passcode: 393168
Ceremony Schedule
| | |
| --- | --- |
| 12:00pm-12:05pm | Welcoming Remarks |
| 12:05-12:15pm | Musical Performance by Starlit Ways |
| 12:15pm-12:20pm | Recognize Women's Connection-Katrina de los Santos |
| 12:20pm-12:45pm | Outstanding Women Leader Awards |
| 12:45pm-12:55pm | Dr. Jan Rogers Legacy in Leadership Award |
| 12:55pm-1:00pm | Keynote Introduction |
| 1:00pm-1:45pm | Keynote |
| 1:45pm-2:00pm | Gratitude and Closing |
Keynote Speaker
Dr. Janell Jones


Dr. Jones is a TEDx speaker, certified life coach, a national and international best-selling author, and a licensed clinical therapist. Dr. Janell Jones was born into poverty and raised in the projects of Columbus, Ohio. She lost her father and sister to inner-city violence as a child and was a teenage mother at 17. She was determined to live a different life than the one she saw played out around her. She shares the extraordinary story of how she took the leap that awakened her to her purpose and destiny. Dr. Jones is the founder of Melanin Grace Publishing, LLC, a publishing company, and created the "Mahogany, Beautiful Bright Me" program to help girls with self-love and self-acceptance. She also has the "Girl, You Got This" Podcast to empower women to live their dreams. Dr. Jones coaches women and helps them get clear and monetize their purpose.
Musical Performance: Starlit Ways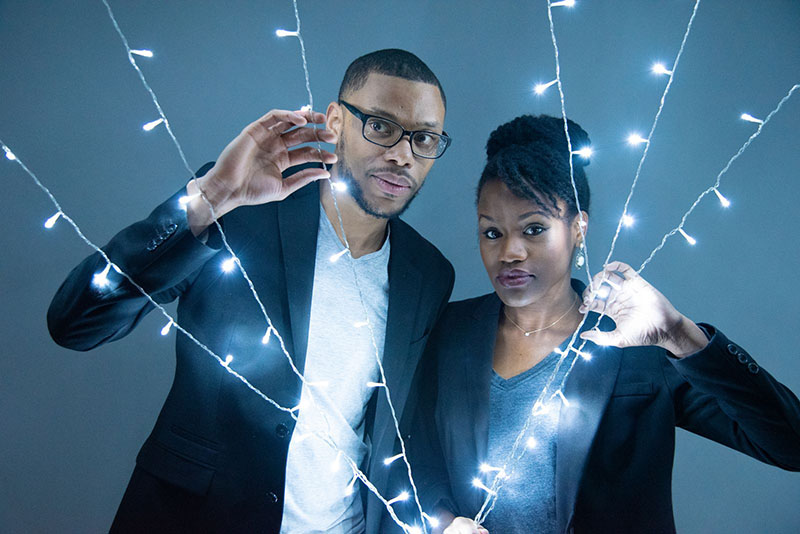 Special musical performances by Starlit Ways will be featured during the 33rd Annual Women's HERstory Month Awards Celebration and the 7th Annual Women's Leadership Summit. Formed in 2014, Starlit Ways is an acoustic duo made of singer/songwriters Rose Nkechi Onyeneho and Chris Glover. Rose is a Columbus State alumni and a former Student Ambassador.
The duo performs an eclectic range of musical genres from originals, jazz-age classics, and modern tunes. Rose's truly gifted vocals (spanning multiple dialects including French, Spanish and Italian) combined with Chris's guitar abilities and harmonies, create a unique sound that reflects their talents and passion for music.
Department Contact
Academics Department
(614) 287-0000