Summer Camps
Middle School Camps
Summer Exploration Academy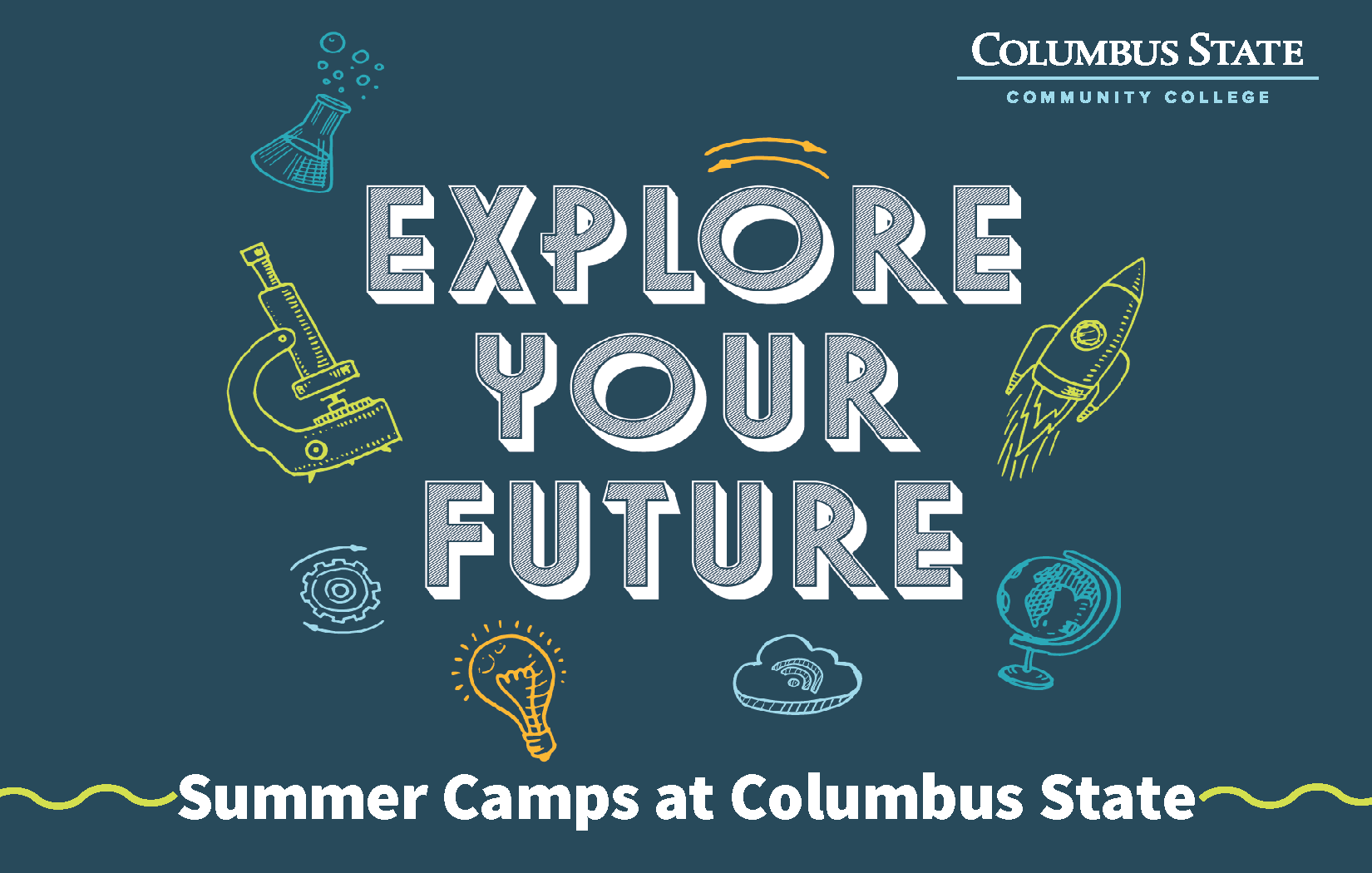 Eligibility: Rising 8th and rising 9th graders, Columbus City and Southwestern City Schools.
Cost: Free
Dates: June 12 to June 16
Time: Monday-Friday, 8 a.m. to 3 p.m.
Students can get early college exposure and career awareness with our fun, hands-on experiences and exploration of specific majors. Students will increase their familiarity with specific in-demand career/technical programs and pathways and learn how they can begin to work toward these careers through opportunities within College Credit Plus and Columbus State.
Apply Now Application now live!
STEM Summer Camps
With topics ranging from cybersecurity to health care and other STEM fields, students engage in immersive activities and explore exciting career paths with a variety of fun, educational summer programs.
Eligibility: Rising 9th, 10th, 11th, and 12th-grade high school students, as well as rising college freshmen
Experience: In-Person - Columbus State Main Campus
Cost: Free
Orientation: May 23, 5:30 to 7 p.m.
Contact: summercamps@cscc.edu
The application window for STEM Summer Camps 2023 has closed. If you would like to be added to the waitlist, you may complete an application. Please note, you will only be contacted if a seat becomes available.
Engineering Basics Summer Camp
Date: June 5 to June 9
Time: Monday-Friday | 9 a.m. to 2 p.m.
Designed to serve as an introductory hands-on experience for students interested in engineering and engineering technology careers. Join Columbus State faculty and staff to experiment with cutting-edge equipment and explore the world of engineering.
Additive Manufacturing Summer Camp
Date: June 12 to June 16
Time: Monday-Friday | 9 a.m. to 2 p.m.
Join us for a 3-D printing summer experience at Columbus State! Additive manufacturing is a process of making three-dimensional objects from a digital model. It uses additive processes that print successive layers of material to create different shapes. In this camp, students get hands-on experience and explore manufacturing careers.
Robotics Summer Camp
Date: June 20 to June 23
Time: Tuesday-Friday | 9 a.m. to 2 p.m.
Dive into the world of Industry 4.0 and universal robotics in this week-long experience aimed at providing students with hands-on experience with advanced manufacturing trends and careers.
GenCyber
Date: June 26 to June 30
Time: Monday-Friday | 9 a.m. to 4 p.m.
Explore hacking, coding, cybers threats, and more! GenCyber invites high school students to learn about the growing field of cybersecurity with fun activities. Previous experience is not required!
For Teachers and Educators
STEM Teachers' Engineering Institute
Date: June 3 – 21, 2023
At this three-week summer institute on Columbus State's main campus, STEM teachers will participate in train-the-trainer sessions with Columbus State faculty on robotics and introductory engineering skills, and participate in the concurrent student camp (for high school students) in engineering, additive manufacturing, and robotics. Teachers will join campers in hands-on labs on these topics and will teach lessons as a team following their train-the-trainer experience.
Teachers will have the opportunity to earn a $1,000.00 stipend and CEUs for participating. We have space for 6 teachers in summer 2023.
Please complete the online application.
Allied Health Summer Camps
Eligibility: To enroll, students must be entering their high school senior year.
Cost: Free
Dates: June 5 to July 14
Time: Monday-Friday, 9 a.m. to 4 p.m.
Health Science Summer Camp invites students to explore various careers in the health field. Students will also learn about pathways to a college education at Columbus State and partner four-year institutions and professional schools. Upon successful completion of the program, students are eligible to receive a stipend.