Certificate of Banking Fundamentals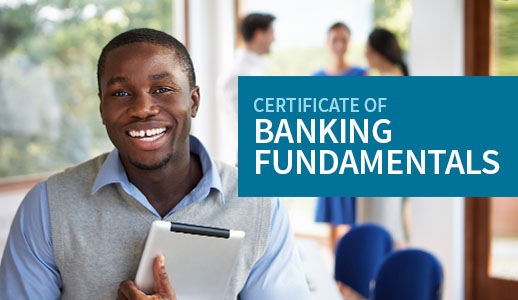 Valuable training with a direct link to a job in the industry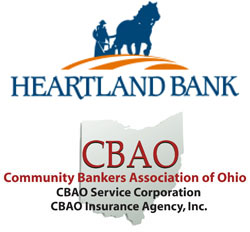 It's a direct path to a career in banking: Columbus State partnered with Heartland BancCorp to create the new Certificate of Banking Fundamentals. Students learn in-demand skills and get ready for a job with on-site internships.
Classes start this summer - Apply Online
In the certificate program, you'll take targeted classes such as Principles of Business, Customer Service and Sales, Personal Finance, Negotiation, Principles of Banking, Business Ethics and more. Students will be eligible to participate in on-site internships at participating central Ohio financial institutions.
The internships will train students to have a successful start as a Client Service Representative, Universal Banker, or other retail/commercial positions.
Heartland Bank CEO, G. Scott McComb, adds "By working with such a strong and flexible partner as Columbus State, we have been able to craft an educational opportunity that will prepare aspiring youth who want to pursue career in banking, without breaking the bank. As Heartland continues to expand, were going to seek potential candidates who possess the skill set achieved in this program."
Students may later apply the certificate toward an associate degree at Columbus State or a bachelor's degree at a four-year college.
Interested? Contact
Jack Popovich
Associate Professor
jpopovic@cscc.edu
---
Certificate of Banking Fundamentals
| | | |
| --- | --- | --- |
| FIRST SEMESTER | | CR |
| BMGT 1101 | Principles of Business | 3 |
| MKTG 1230 | Customer Service & Sales | 3 |
| FMGT 1101 | Personal Finance | 3 |
| COLS 1100 * | First Year Experience Seminar | 1 |
| ENGL 1100 | Composition I | 3 |
| MATH 1104 | Math Concepts for Business | 3 |
| TOTAL | | 16 |
| | | |
| --- | --- | --- |
| SECOND SEMESTER | | CR |
| BMGT 2254 | Negotiation | 3 |
| COMM 2232 ** | Interpersonal Communication | 3 |
| | OR | |
| COMM 2200 | Business Communications | 3 |
| FMGT 2200 | Foundations of Banking | 3 |
| BMGT 2216 | Business Ethics | 3 |
| TOTAL | | 12 |
| TOTAL CERTIFICATE CREDITS | | 28 |
Department Contact
Academics Department
(614) 287-0000