Auto Tech Connect
CONNECTING AUTOMOTIVE STUDENTS & EMPLOYERS
Current Automotive students interested in working part-time as an automotive technician participating should complete the Request for Information Form.
Program Overview
The shortage of skilled automotive technicians affects businesses across the nation and right here in Central Ohio. Recognizing the need for a regional solution to help meet the demand for qualified workers, Columbus State Community College provides students pursuing an Automotive degree or certificate the opportunity to earn competitive wages and gain industry experience with Central Ohio automotive employers.
Program Benefits
Hands-on coursework and professional development
Career development and job placement support
Access to a large employer network
Opportunity to earn while you learn
Eligibility
Current Maintenance & Light Repair Certificate or Automotive Technology AAS students
Valid Driver's License
Ability to work in the U.S.
Completed Auto 1101 & Auto 1106 with a C or Better
CareerREADY STEPS
After completing the program interest form, you are ready to begin the CareerREADY process.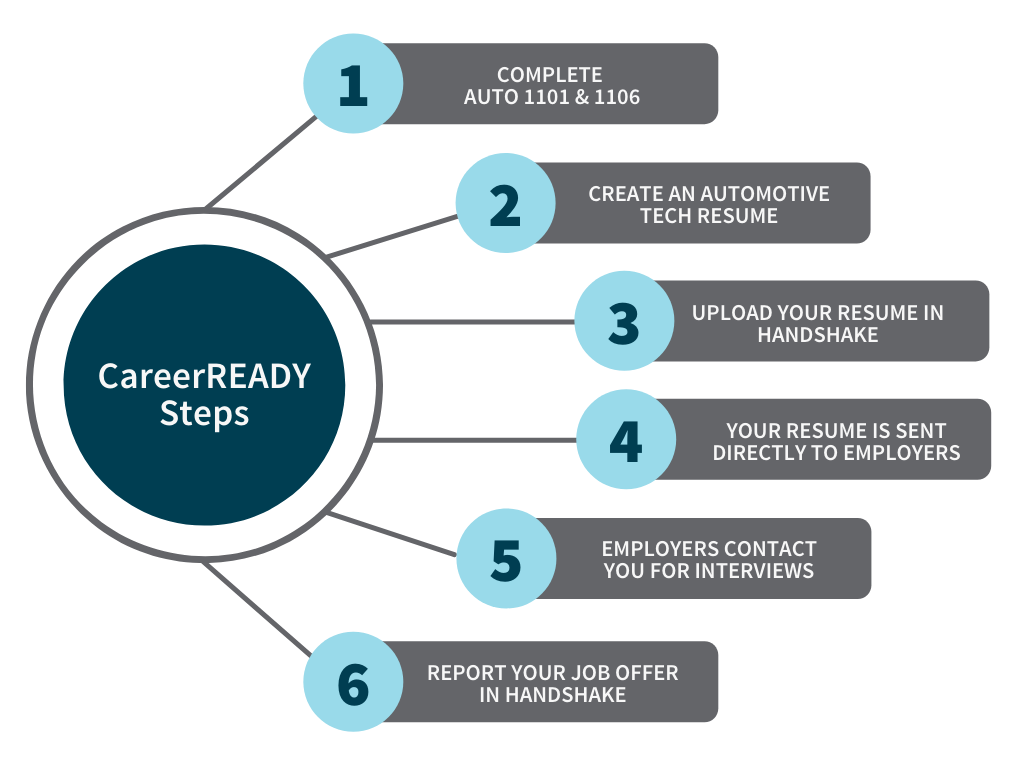 Ready to Get Started? Have Questions?
Students interested in participating should complete the Tech Connect Interest Form & Information Release.
Questions? Email: AutoTechConnect@cscc.edu
FAQS
Employer
If you are an employer interested in becoming a Tech Connect partner and hiring current automotive students, please follow the link to the About page or email AutoTechConnect@cscc.edu
Department Contact
Academics Department
(614) 287-0000