Columbus State names executive leader to advance the College's commitment to diversity, equity and inclusion
Almar Walter has been appointed as Columbus State's Vice President of Diversity, Equity and Inclusion and Chief Diversity Officer
Campus News | Thursday, February 18, 2021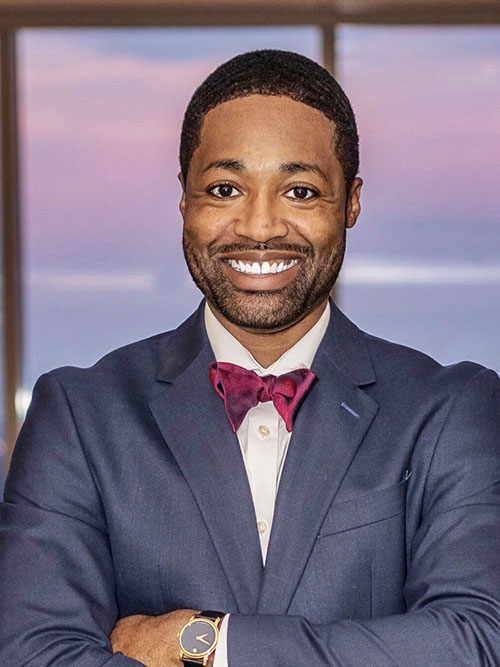 As part of its ongoing work to realize a learning and working environment where all have an opportunity to succeed, Columbus State Community College has named Almar Walter to the newly created Cabinet-level position of vice president of Diversity, Equity and Inclusion.
As the College's chief diversity officer, Walter will guide the development and implementation of proactive diversity, equity and inclusion initiatives, which will include creation of a Columbus State Office of DEI. He will work across the College actively engaging students, faculty and staff to enhance and promote practices, policies, and mindsets that foster a culture of inclusion encompassing all racial and ethnic identities, ages, religions, nationalities, social and economic status, sexual orientations, gender identities/expressions, and physical and mental abilities.
Walter comes to Columbus State from the City of Columbus Mayor's Office, where he served as director of Community Affairs under Mayor Andrew Ginther. He begins his work with Columbus State in mid-February.
"Almar emerged from an exceptional pool of candidates and is well prepared to lead this incredibly important work on behalf of Columbus State," President David T. Harrison said. "He is a natural collaborator who will be an effective partner for our faculty, students and staff. His deep knowledge of and involvement within the Columbus community will make us stronger, smarter, and more accountable to those we serve."
As Chief Diversity Officer, Walter's work will broadly encompass the advancement of DEI integration into student success, hiring and retention, College culture, community partnerships, and accountability benchmarking. He will work across the spectrum of College stakeholders in positive behavioral and policy growth and change in the interests of greater diversity, equity and inclusivity.
"I'm honored to have the opportunity to help guide Columbus State along its DEI journey," Walter said. "The College has a strong reputation as a DEI advocate because a commitment to inclusivity is fundamental to everything they endeavor to do. The recognition among College leaders that a dedicated CDO can further grow awareness and accountability to that commitment on behalf of students and the region at large is extremely appealing to me."
Prior to his work with the City of Columbus, Walter served as the director of Diversity and Inclusion at Capital University as a member of the president's senior leadership team. During his time with Capital, Walter's work led to the first campus-wide strategic vision and multi-year operating plan for advancing diversity and inclusion in the university's history. His additional experience includes serving as the director of Intercultural Affairs where he oversaw the operations of the Buford Intercultural Student Services Center at the University of Findlay. For more than a decade, he has worked with university leadership to guide diversity departments and their respective multicultural centers to successful student-centered outcomes.
Walter is committed to a lifestyle of service and enjoys volunteering time to the Columbus community. He is a United Way Key Club Member and serves on the board of the Central Ohio Diversity Consortium (ODOC) and the African American Leadership Academy (AALA).
Walter holds multiple master's degrees including a Master of Business Administration in organizational leadership and a Master of Arts in education from The University of Findlay. He also earned his Bachelor of Science degree from the University of Findlay with a double major in business management and human resource management.
Go to 2021 Archive Go to Campus News