Columbus State hosts 'Creators Wanted' event
Campus News | Tuesday, October 12, 2021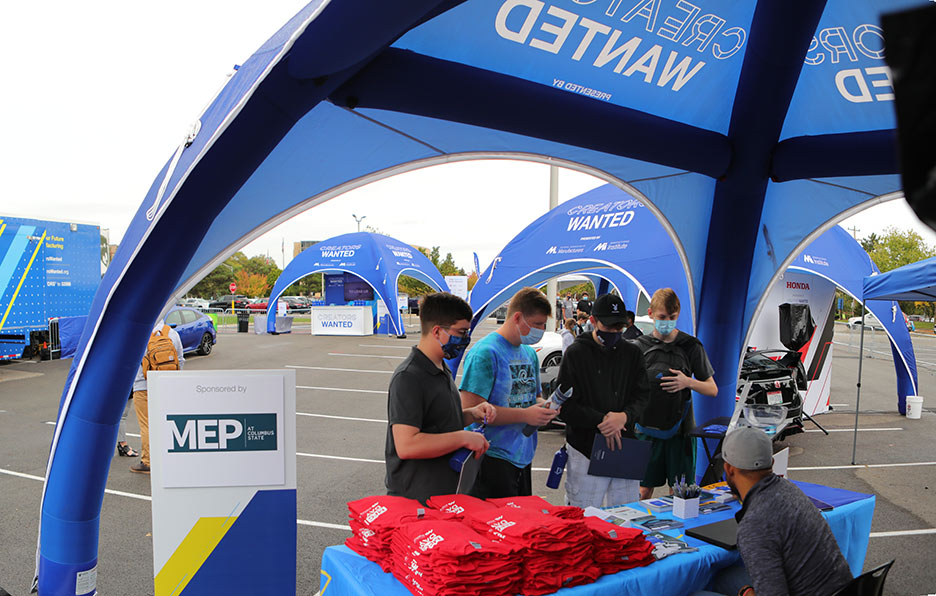 Columbus State hosted a greater Columbus tour stop for Creators Wanted, an immersive modern manufacturing career pathways exploration experience.
The event in the parking lot outside Mitchell Hall engaged area K-12 students and select Columbus State students, as well as industry representatives and special guests.
Pictured above: students stopped by Columbus State's Manufacturing Extension Partnership (MEP) tent on October 7 at the Creators Wanted event. They were greeted by Kristin Garner, Partnerships and Programs coordinator, who is sitting behind the MEP informational table.
Go to 2021 Archive Go to Campus News