Speaker Bios
Reuel Barksdale
Reuel Barksdale is an established organizational development specialist with over 20 years of corporate experience. As an assistant vice president of a Fortune 500 corporation, he designed, developed, implemented, and evaluated organizational development strategies and activities regionally and nationally.
A professor in the Business Programs Department at Columbus State, Barksdale coordinates the Human Resources Management Degree and certificate programs. He is recognized as a teacher of excellence in the state of Ohio and the Mayor of Columbus. He received the College's Distinguished Teacher Award, and the African Americans Committee Incorporated presented him with its Living the Legacy in Education Award.
Barksdale holds a bachelor's in business administration from Franklin University, a master's in business from Central Michigan University, and complete all but his dissertation in doctoral studies at Ohio University.
Paul Cook Sr.
Professor Paul J. Cook Sr. is in his fifth year as history instructor at Columbus State, where nurtures his passion for history by inspiring a love for history and a sense of obligation to society among his students.
Cook earned bachelor's and master's degrees from The Ohio State University, where he is completing doctoral work in the areas of Colonial Latin America, Communal and Pre-Feudal Africa, and Colonial and Modern United States, with a special interest in Global History.
Cook also taught Colonial Latin America, Global History 1100-1800, Africa History to 1800, Colonial and Modern United States History, "African American" History, and Medieval and Modern Europe, African History, and U.S. History at Central State University, The Ohio State University's African American and African Studies Department, and Sinclair Community College.
Robyn Lyons-Robinson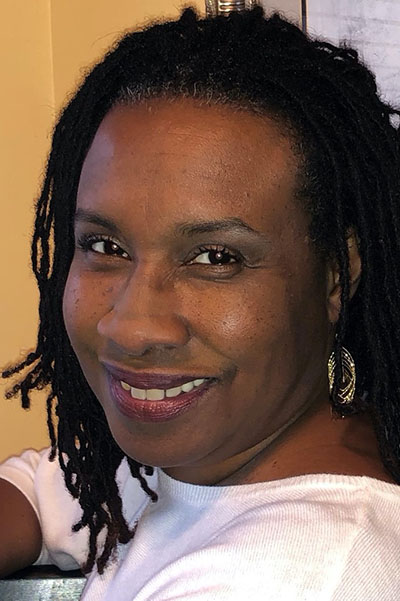 Robyn Lyons-Robinson has been teaching composition and literature at Columbus State since 1995. She holds master's degrees in English and Women's Studies from The Ohio State University and is the co-author of "Literacy, Economy, and Power: Writing and Research After Literacy in American Lives."
Lyons-Robinson was named Columbus State's 2019 Outstanding Woman Leader and was also a featured panelist at the 2019 Columbus Metropolitan Club lunch series "Africentric Education, It's About All of Us."
She is currently a doctoral candidate in Higher Education Student Affairs at Ohio University, where her research focuses on racial disparities in dual enrollment ecosystems.
Jennifer Nardone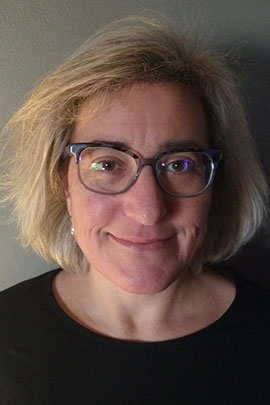 A teacher and scholar, Jennifer Nardone has been teaching American and African American History at Columbus State since 2010. She earned her Ph.D. in history from the University of Mississippi, where she wrote her dissertation about segregated schools in Mississippi from the 1890s through the 1920s.
Nardone also holds a bachelor's in English and Bachelor of Applied Arts in art history from the University of Arizona, and master's degrees in architectural history and history from the University of California at Berkeley and University of North Carolina at Chapel Hill, respectively.
Donte Woods-Spikes
Donte Woods-Spikes is a Columbus State student known for his professional speaking, documentaries, and most of all his work in communities. His influential voice has been requested by the likes of TEDxColumbus, Pecha Kucha Columbus, Ohio Arts Council Conference, National Charter School Conference, GDEX, and Collegiate Leadership Conference of Ohio. He is recognized as an established storyteller by the Greater Columbus Arts Council's Columbus Makes Art campaign, and is the creator of the brand Empathize With Me.
Woods-Spikes believes we are all connected through our experiences and stories we share. The purpose of Empathize With Me is to document stories of Columbus community members and share those stories to further educate and connect the Columbus community.
Stacy M. Spears
Stacy Spears is an author, entrepreneur and behavioral economics expert. She is President & CEO of Restorative Financial Services & The ONIONomics Financial Wellness Program. Over the past decade, she has been dedicated to serving families, youth and individuals from all walks of life with a specific concentration on the justice-involved, at-risk and adult treatment communities. Unlike most literacy programs, her curriculum is designed to identify and heal root causes of destructive financial disorders that sabotage our financial health and "mental wealth." Ultimately, students will learn how to use their most difficult traumas as a spring board for re-writing a new financial narrative that will endure for generations to come!
Additionally, she serves on The Re-Entry Advisory Board of Franklin County Ohio, The Advising Committee for incarcerated veterans at the Jackson Pike Correctional Center II and is a current Board Member of Chosen 4 Change. Growing up as an only child of a single mother in Phoenix, Arizona, Stacy knows all too well the affects that financial trauma can have on the mind of a child during their formative years. Therefore her passion is to help students face the "unfinished business" of unresolved financial trauma from their past by first seeing it as a "benefit." Ultimately, students will learn how to process correctly in order to "re-write" their financial hard drive and move from a maintenance mentality to one of conquest!
Stacy currently resides in Pataskala, OH and is the mother of 4 children and one granddaughter.
Tracy Martin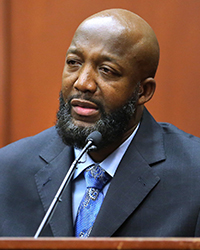 Since the death of his son Trayvon in 2012 due to a violent confrontation with neighborhood watch captain George Zimmerman, Tracy Martin has committed his life to transforming tragedy into change. Not only was Trayvon his son, but his best friend, and as a father, Martin took the life changing event with difficulty. Yet, with heartache came the strength move forward in a positive direction.
Martin is now fighting for such an incident to never happen to another child again. As a result, carrying on the legacy of Trayvon has sparked national conversations about race relations in America. Martin's goal is to spread his message for change out to men both young and old across the country. As a role model to fathers from all walks of life, he encourages them to let their sons, daughters, and other youths know that their lives are valuable and that they are loved no matter how they are depicted in society. He also emphasizes the fact that what a person wears does not make up a person's character, as represented in his son's iconic hoodie sweatshirt.
Although his son is gone, Martin hopes his tragic death helps to heal the country, acting as motivation for parents to keep fighting for the safety of their children. Through his thought provoking speeches, the insights he offers help audiences foster the necessary conversations to move towards changes that can keep every family protected from violence.
In addition, Martin discusses the importance of understanding the proper ways to handle confrontations, providing tools to audiences from colleges and legal professionals to community organizations and others about conflict/resolution. By sharing his personal and powerful stories, he encourages groups to remain educated and continue conversations about civil rights in order to become catalysts for social justice.
Department Contact
Academics Department
(614) 287-0000