Diversity in Hospitality: Black Chefs Speak Out
Virtual Panel Discussion
Wednesday, December 2, from 6 to 8 p.m.
The restaurant industry is facing a racial reckoning. Spurred by this summer's racial justice protests, many in the world of dining and hospitality are reevaluating their commitment to diversity and inclusion.
To further the conversation, Columbus State will host a virtual panel discussion on diversity in hospitality. Local Black chefs and industry professionals will share their experiences and discuss solutions the industry should adopt to create a more equitable system.
Access the event via the livestream below:
Livestream
Panelists
Linda Berry, Culinary Instructor at Cleveland School of Cannabis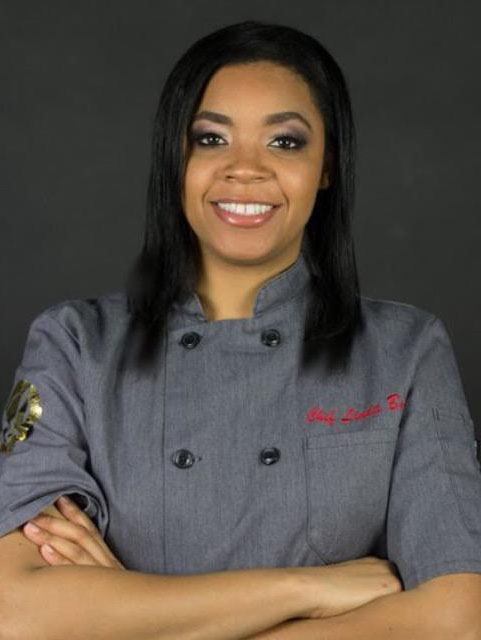 Linda Berry is a world-class international chef, plant-forward educator, one of the first cannabis culinary instructors in higher education, and executive chef/partner of Diamond Leaf and Herb and Board brands. Through her classes and pop-up events, she curates one-of-a-kind experiences for the home cook and celebrities like Dave Chappelle and Common alike. Chef Berry has also spent the last decade partnering with urban farms and community organizations such as the YMCA, Girl Scouts, and United way to bring culinary classes to underserved and food-insecure populations.
Matthew Heaggans, owner of Preston's: A Burger Joint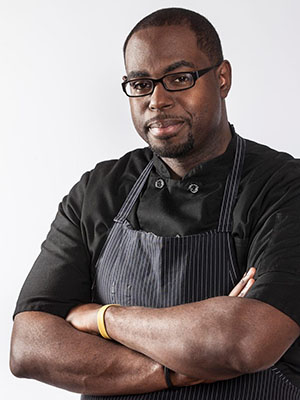 Matthew Heaggans is co-owner and chef at Preston's: A Burger Joint. Before launching Swoop! food truck in Columbus in June of 2012, Heaggans worked in the kitchens at Washington, D.C., eateries including Inox, The Oval Room and Againn. In Columbus, he's cooked at The Rossi Bar and Kitchen, Flatiron Bar and Diner, and Bebe at The Hey Hey. Heaggans has been named a Person to Watch by Columbus Alive and a Tastemaker by Columbus Monthly.
Shelia Stewart '17, Pastry Chef at Barcelona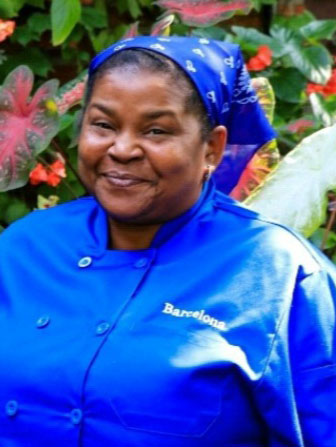 Shelia Stewart started her culinary journey in 2013 when she enrolled in the culinary arts program at Columbus State Community College. She went back to school to pursue her dream of becoming a chef — a dream that she shared with her late mother. Stewart graduated with honors as a Certified Sous Chef (CSC) and received the Apprentice of the Year Award from the American Culinary Federation (ACF). With hard work and dedication, she has moved from apprentice to line cook to Assistant Pastry Chef to Executive Pastry Chef at Barcelona restaurant.
Katie Laudick, VP of HR at Cameron Mitchell Restaurants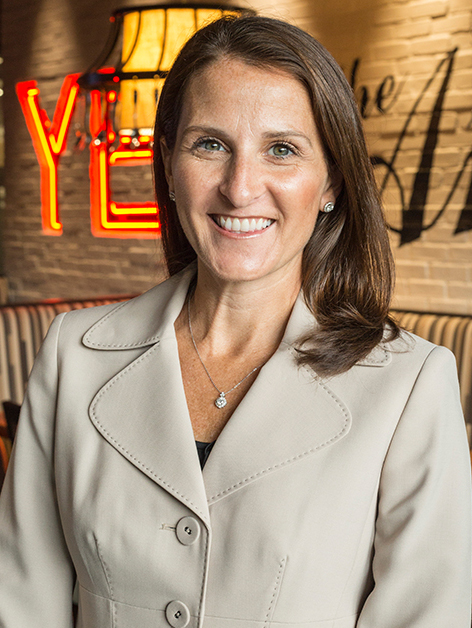 As the vice president of human resources at Cameron Mitchell Restaurants (CMR), Katie Laudick focuses on adding new talent to the company's associates-first culture as well as lifting up current associates to succeed. Laudick joined the CMR family as a server, and eventually accepted a human resources internship at the home office. She has since held various roles in human resources and has helped shape the team into what it is today through her dedication and focus on self-development. A graduate of The Ohio State University, Laudick is highly involved in the central Ohio community, participating in numerous professional and nonprofit organizations.
Kaitlin McNeish, Director of Operations & HR at the Ohio Restaurant Association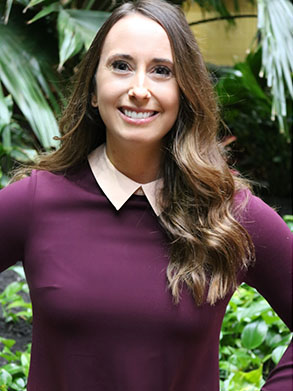 Kaitlin McNeish (formerly Stephens) is a native of Newark, Ohio and graduate of Ohio Dominican University with a bachelor's in Accounting and MBA in Organizational Development. In her role as the Director of Operations and Human Resources for the Ohio Restaurant Association, she develops internal processes, acts as liaison to the board of directors, and implements staff development and growth, and diversity and inclusion. Since 2016, she has served in an advisory role for the Welcome Warehouse, a nonprofit serving families in need in the Dublin community.
Joshua Wickham '01, Senior Director of the School of Hospitality Management & Culinary Arts at Columbus State Community College
As the Senior Director for The School of Hospitality Management and Culinary Arts at Columbus State, Joshua Wickham oversees all operations and academics within the department. Chef Wickham spent the majority of his culinary career in fine dining, and recently transitioned to higher education administration. He has been involved in the culinary and hospitality industry for over 20 years. A Columbus State Graduate and Clintonville native, Joshua currently resides in the neighborhood with his wife, Janelle, and daughter, Guinevere.
Moderators
Brittany Moseley, Assistant Digital Editor for Dispatch Magazines
In addition to serving as Assistant Digital Editor, Brittany Moseley also writes for Columbus Alive, Columbus CEO and Columbus Monthly. Her article "Notes From Columbus' Black Chefs" was featured in the September 2020 issue of Columbus Monthly. As a freelance writer, Moseley has contributed to Alternative Press, Cleveland Scene, Cleveland Magazine, Kenyon Alumni Magazine and Zora. She is passionate about the arts, civic engagement, and great storytelling. A Kent State University graduate, she lives in downtown Columbus.
Royce Carpenter, Assistant Professor in Human Services, Columbus State Community College
Royce M. Carpenter is an assistant professor, Interpreter Education Program coordinator, and the Diversity, Equity, and Inclusion Faculty Fellow at Columbus State Community College. She has interpreted in a vast array of settings for over 20 years and has been teaching for 15 years. She hosts trainings and workshops on cross-cultural mentoring, diversity, equity and inclusion, and leadership cultural competency work for higher education institutions and corporations. Carpenter's work includes teaching and conversations on how racial identity impacts students, colleagues, leaders, and communities. She has a Master of Arts degree in Teaching Interpreting Studies from Western Oregon University and she is in her final year of a Higher Education and Leadership doctoral program at National Louis University.