We're making the future. Join us.
The Future of Chip Manufacturing Careers in Central Ohio
Intel is bringing semiconductor or "chip" manufacturing to Ohio with the construction of a $20 billion factory complex in Central Ohio set to open in 2025. With it comes the promise of thousands of good-paying jobs, new opportunity for mobility, and the need to develop education, training, research, and a steady supply of talent to support the booming industry that manufactures the brain of nearly every electronic device that powers daily life and work. Hiring for technician roles will start as early as 2023.
From data, devices, and the Internet of Things to healthcare, smart energy, and transportation, semiconductors power the future. Together with Intel, education, and employer partners, we are making the future at Columbus State. Join us.
Request Information | Stay informed about future updates!
Jump to: Employers & Educators | Students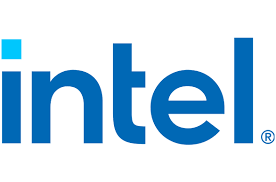 What is Semiconductor Manufacturing?
Semiconductors, also known as integrated circuits or chips, make computing possible. Typically manufactured from silicon in highly automated factories, semiconductors are etched with thousands (or even millions) of microscopic electrical transistors that allow them to process and store information. Since the 1970s, chips have become increasingly smaller, cheaper and more powerful, leading to huge leaps in technology. These chips are the brains of the computer or mobile device you're using right now and nearly every other machine that supports daily life and work in communications, computing, healthcare, consumer goods, the Internet of Things, smart energy, and transportation.
Employees in the semiconductor industry help create these precision products in ultra-clean environments. In Central Ohio, the factories (also known as fabs) will print and etch circuit patterns onto silicon wafers.
A Day in the Life of Otis, an Intel Manufacturing Technician
Semiconductor Jobs in Ohio: About 70 percent of jobs in Central Ohio will be technician roles. Entry-level technicians will start between $55,000 to $65,000 annually, with more advanced roles making $120,000 or more. Technicians wear protective gear to prevent new chips from being contaminated. Technicians maintain and troubleshoot manufacturing equipment to keep the fab running at maximum productivity. Most of these jobs are available to workers with an associate degree.
3,000+
ESTIMATED NEW SEMICONDUCTOR JOBS IN CENTRAL OHIO
$55k-65k
average estimated starting salary
70%
NEW POSITIONS WILL BE ATTAINABLE WITH A 2-YEAR DEGREE
Employers: Columbus State is Your Source for Workforce Training
Columbus State is a preferred training partner for Intel, leading a consortium of community colleges and training organizations around the state. We're currently hard at work developing training for the semiconductor industry, but we've long been a leader in hands-on training for the manufacturing sector.
Modern Manufacturing Work-Study
This innovative program allows companies to recruit Engineering Technologies students while they're still in college. Students engage in a paid work-study job at a manufacturer a few days a week and take courses the rest of the week. Employers get a pipeline of workers trained to their specific needs.
For more information, contact: Tom Capps at experientiallearning@cscc.edu
Manufacturing Extension Partnership (MEP)
Columbus State hosts Central Ohio's Manufacturing Extension Partnership (MEP), a consortium funded by state and local grants that promotes training in advanced manufacturing. We provide hands-on manufacturing training and online courses, and manufacturers can contact us to create custom training programs for their facilities.
Manufacturing Extension Partnership (MEP) Website