Semiconductor Careers. We're making the future. Join us.
Preparing Students to Meet the World's Insatiable Demand for Semiconductors
In collaboration with:

There has never been more opportunity for a good-paying job to build the life you want in Central Ohio. Intel establishing an advanced semiconductor fabrication site in the region brings immediate and long-term career opportunities for future students, current students, job-seekers, and lifelong learners.
The investment is expected to attract dozens of suppliers from semiconductor equipment and materials suppliers to a range of service providers, creating thousands of good jobs in central Ohio. The businesses in the combined ecosystem, known as the Silicon Heartland, are all going to require top talent. Columbus State Community College is a leader in preparing students and working professionals with the latest knowledge, skills, experience, and credentials they need for the career they want — now and in the future.
Many of those good-paying jobs are accessible with a two-year Electro-Mechanical Engineering Technology Associate Degree. In the coming decade, the semiconductor industry is set to experience substantial growth, with a projected increase in the U.S. of 115,000 jobs. Now is the perfect time to start a degree that will prepare you for a sustainable career in semiconductor manufacturing.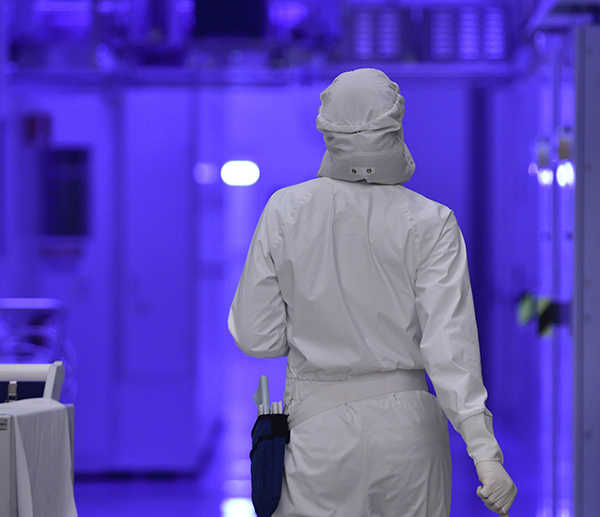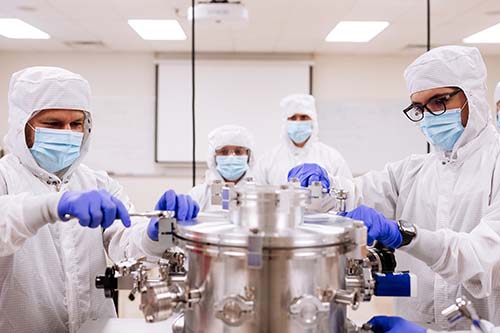 Join us Wednesday, Oct. 18 from 5 to 7 p.m. to learn how a degree or certificate in Engineering Technology from Columbus State is your path to a career in semiconductors, biomanufacturing, gene therapy production, auto, electric vehicle and fuel cell manufacturing, pharmaceutical production, and much more. Learn More
Why Columbus State?
At Columbus State, students can access cutting-edge curriculum taught by experienced, dedicated faculty without taking on great debt. Some value our affordable tuition and transfer partnerships. Others are attracted by our career-relevant curriculum and employer connections. Some need the flexibility to juggle work and school, and everyone benefits from our supportive, student-first culture.
Incoming Careers in the Silicon Heartland
$60,000
Semiconductor Manufacturing in Ohio
Semiconductors, also known as integrated circuits or chips, make computing possible. Typically manufactured from silicon in highly automated factories, semiconductors are etched with thousands (or even millions) of microscopic electrical transistors that allow them to process and store information. 
Employees in the semiconductor industry help create these precision products in ultra-clean environments. In Central Ohio, the factories (also known as fabs) will print and etch circuit patterns onto silicon wafers.
Since the 1970s, chips have become increasingly smaller, cheaper and more powerful, leading to huge leaps in technology. These chips are the brains of the computer or mobile device you're using right now and nearly every other machine that supports daily life and work in communications, computing, healthcare, consumer goods, the Internet of Things, smart energy, and transportation.