Advancing Equity in Education
The community college as a convener to advance early college access
With some form of postsecondary education comes higher earning potential and lower unemployment rates in the U.S. Degree and credential attainment must increase to foster economic mobility and keep pace with the growing demand for a diverse, highly skilled, and educated workforce. Yet equity and opportunity gaps persist.
Enter the community college. Bridging K-12, higher education, and industry, community colleges sit at the intersection of solutions for expanding college access, increasing equitable education attainment, and driving workforce innovation. Here in Central Ohio, Columbus State Community College called on partners in the public and private sectors to explore this consequential question:
How could a community college be a regional convener to advance the best practices of Early College High School models to advance equity, college access, economic mobility, and regional strength?
An Investing in Innovation (i3) grant from the U.S. Department of Education set the stage for a large-scale collaboration between Columbus State, seven Central Ohio K-12 school districts, area employers, and other partners including Jobs for the Future and the Educational Service Center of Central Ohio. From 2016 to mid-2021, the College and Career Readiness Expansion project explored growing access to dual-enrollment courses and experiential learning for high school students, strengthening the region's talent pipeline from K-12 into high-demand, sustainable careers.
Jump to: The College | The K-12 Partners | The Findings | The Toolkit | Contact Us
The College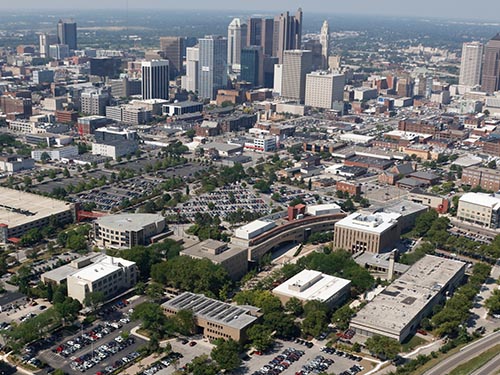 Columbus State Community College is one of the largest community colleges in Ohio, serving more than 40,000 students annually through two campuses in downtown Columbus and Delaware, five Regional Learning Centers, and online. Driven by its innovation, values, and position as the front door to higher education and regional prosperity, Columbus State is creating a new pathway to education for a good-paying job, lasting career, and meaningful life. This path is more direct, more compressed, and more affordable. And through its partnerships with the region's major employers, it's more workforce-relevant. As the region's most diverse institution of higher education, Columbus State welcomes students of different backgrounds, life experiences, and nationalities and reflecting the rich array of races, ethnicities, and cultures that make Columbus such a vibrant community.
The K-12 Partners

Columbus City Schools
Columbus City Schools, established in 1845, is the state of Ohio's largest school district, serving the needs of 50,000 students in 112 schools. The district, which employs more than 9,000 teachers and staff, is under the leadership of its 21st superintendent, Dr. Talisa Dixon, and a seven-member Board of Education. The mission of Columbus City Schools is that each student is highly educated, prepared for leadership and service, and empowered for success as a citizen in a global community.


Groveport Madison Schools
Home of the Cruisers. The mission of Groveport Madison Schools is to build a community of learners, leaders, and responsible citizens. The district believes all Cruisers are valuable and pledges tol unconditionally serve, support, and inspire. Therefore, every Cruiser will maximize their unique purpose, potential, and power to produce the results they want.




Hamilton Local Schools
Hamilton Local School District has been educating students since it was established in 1842, and the district currently counts its enrollment at more than 3,100 students. This total does not include nearly 170 children who are enrolled in its Hamilton Preschool facility. Children from the Southern Franklin County communities of Village of Obetz, Village of Lockbourne, Reese, Hamilton Township, and Shadeville are educated in Hamilton Local Schools. Over the past 175 years, the district's students have graduated and gone on to lead productive lives in many avenues.


Licking Heights Local Schools
The Licking Heights Local School district is located approximately 20 minutes east of Columbus, providing residents with a rapidly growing diverse community. Licking Heights is one of the four fastest growing school districts in Ohio, and a leader in the area of academics. With a diverse student population speaking more than 30 languages, the district focuses on student learning and achievement while looking toward the future as it continues to be recognized as a leader in innovative best practice.

Reynoldsburg City Schools
Reynoldsburg City Schools believes that all students should be engaged in Rigorous Academic Content. The district also recognizes and acknowledges the importance of equity in our endeavor to create an environment that encourages Deeper Learning. Reynoldsburg City Schools defines Deeper Learning as the experiences we provide to students that utilize Rigorous Academic Content and 21st Century Skills. This work is led by the Center for Deeper Learning to advance innovative practices and provide instructional support to empower staff and students to impact the now and innovate the future.



South-Western City Schools
The South-Western City School District is located in the southern gateway of Central Ohio. The 119-square-mile district encompasses most of the southwestern quadrant of Franklin County, including a substantial portion of the City of Columbus. South-Western is the second largest public school district in the County and the fifth largest in the State of Ohio, serving approximately 22,000 students and their families. The SWCSD is composed of 16 elementary schools, five intermediate schools, five middle schools, four high schools, one career-technical academy, a special needs preschool.




Whitehall City Schools
The Whitehall City School District provides a safe, positive, student-centered environment focused on quality learning. It is the mission of the school district to create success through personalized learning for every student, every day. The Whitehall Board of Education is committed to individual student achievement, growth and development by providing a curriculum that is rich, varied and designed to prepare students to become effective members of society. The district serves approximately 3,400 students and provides a wide variety of programming designed to meet the needs of a diverse population. These programs include a solid curriculum in core subject areas aligned with state of Ohio expected learning outcomes.
The Findings
The grant created an opportunity to reflect on what we've learned. The results are encouraging and form a pivotal foundation for future work. Early successes include significant growth in enrollment for college-level courses, particularly among underrepresented student demographic groups. We gleaned insight on implementation from institutional and state policy levels down to one-on-one work with individuals – learnings that will benefit others who replicate this work in their own communities.
The Toolkit
Here you'll find resources including tools for educators and administrators. While not intended as an exhaustive repository, this toolkit features illustrative examples to share approaches and impacts with communities across the country working toward similar goals.
Thank you for joining us as we continue this work in support of our learners.
Goal & Action Plan Template
School leaders can use this template to develop and implement a plan of action, from goal-setting to execution, fostering achievement. With this plan, team members see how each task fits into the project timeline to collectively accomplish progress milestones. This template can be helpful for school building leadership and departmental teams.
School Climate Surveys
Measuring school climate is critical for improvement. High-quality school climate data allow you to understand the perceptions of the students, staff, and parents in your school or district; monitor progress; make data-driven decisions; involve stakeholders; and adapt to shifting needs. Learn more about school climate survey resources from the U.S. Department of Education.
Project-Based Learning
Project-Based Learning is more than simply a teaching method. This approach revitalizes student education to support intellectual and emotional development. Through real-world scenarios, challenges, and problems, students gain valuable knowledge and skills. The goal of using complex questions or issues is to develop and enhance student learning by encouraging critical thinking, problem-solving, teamwork, and self-management. The project's proposed question drives students to make their own decisions, conduct research, and review each other's processes and projects. Find resources including videos, planning forms, rubrics, and more at PBLWorks.
Instructional Scaffolding
Instructional scaffolding is a common instructional framework strategy that promotes supportive learning environments for students. Learn more about instructional scaffolding from the Center for Innovative Teaching and Learning at Northern Illinois University.
Early College High School Model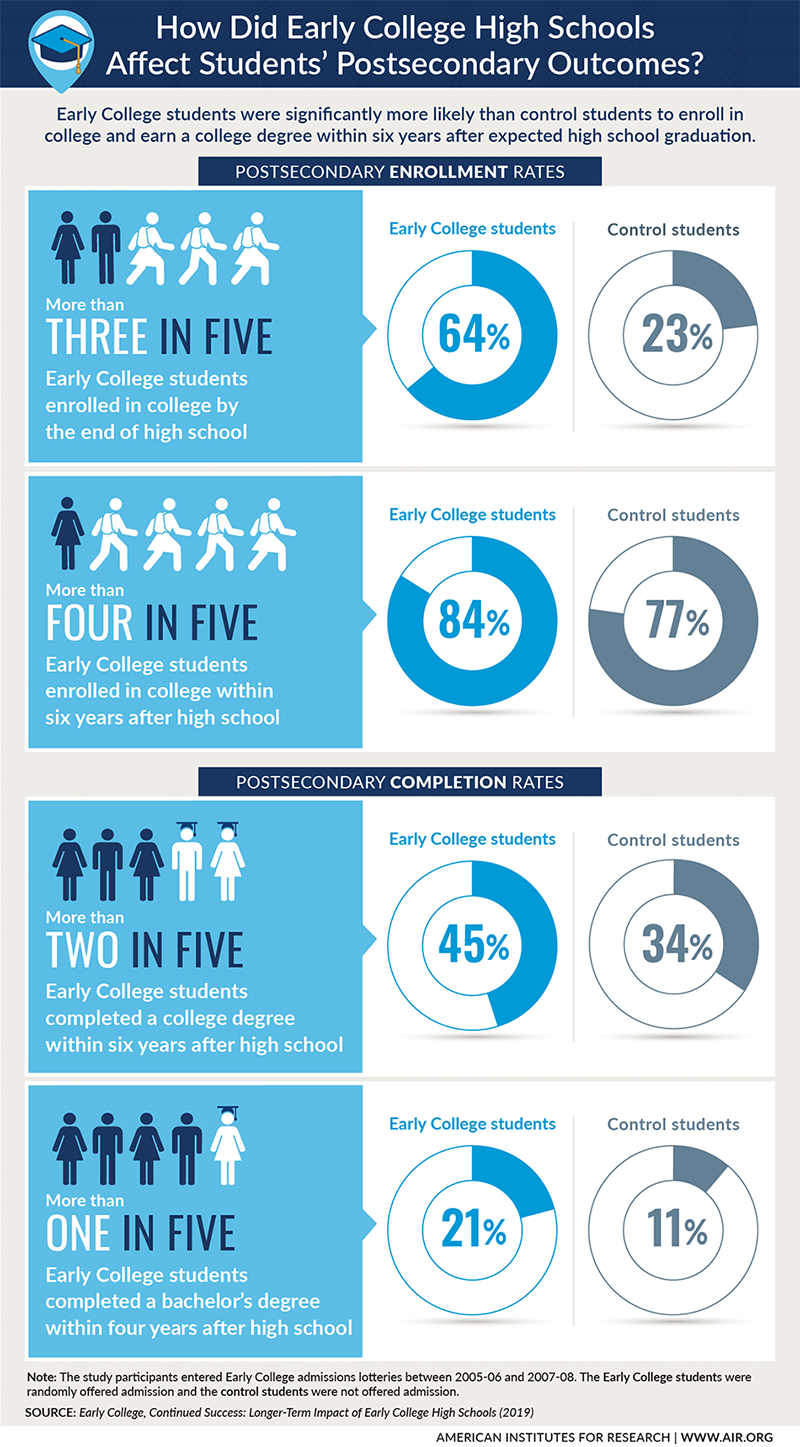 The opportunity students have to earn college credits while in high school can be life-changing. It increases their chances of college completion, especially for those students enrolling in college right after high school.
Source: Early College, Continued Success: Longer-Term Impact of Early College High Schools (2019)
Contact Us
For more information, contact compact@cscc.edu.