Our Team
Patricia Huston, CMP
Patricia Huston is a skilled event planning professional with more than 22 years of experience in corporate and higher education settings. She began her career by working her way up the ranks within the city's largest hotels while earning a B.A. in political science at The Ohio State University. Afterward, Patricia joined Marriott International and Hilton Hotels & Resorts, where she honed her event-planning skills and reaffirmed her passion for delivering excellent customer service. In her career, she has planned events large and small, corporate and social, including the Arnold Classic and visits from presidents Bush and Obama. Looking to expand her skills outside of the corporate world, Patricia served as the Director of Meeting and Event Services at Capital University, and later helped to open the Ohio Union at Ohio State. Most recently, she planned events for members of the New Albany Country Club. In her free time, Patricia enjoys traveling, listening to audiobooks, spending time with family, and baking 3D cakes.
Lori Gage, CMP, CTA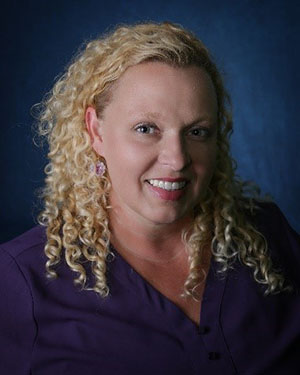 A Certified Meeting Professional, Lori, enjoys working closely with clients and vendors to manage all types of meetings and events. Her 25 years of experience in hospitality and events has provided her with strong customer service and organizational skills. This self-proclaimed "people person" has loved serving the students, faculty and staff of CSCC since 2016.
Lori earned her associate's degree from Columbus State Community College and bachelor's degree at Ohio Dominican University. Lori continued her love of learning in graduate school at the University of Akron. She went on to share this passion by teaching business communication courses at both CSCC and the University of Akron. As a graduate teaching assistant, Lori received the 2005 Teacher of the Year Award, Graduate Level. Lori continues to pursue educational opportunities within the industry through her involvement with ACCED-I, OSAE, and the Events Industry Council. She also represents her community as a Certified Travel Ambassador. Lori holds certifications in ServeSafe Manager, TIPS and CPR and AED.
Gregory Hetterscheidt
Using his extensive experience in event planning and logistics to deliver stellar events to clients is Greg's ultimate goal. After spending over a decade working in the events and customer service industry, Greg is proud to be a part of the team at Columbus State.
In his previous role as Director of Events and Beverages with Milo's Catering, Greg thrived on identifying correct organizational practices and elevating them. He created and developed the On-site Coordination Department which focused solely on delivering high levels of customer service and client satisfaction. He was an integral part in planning and executing the 2019 Governor's Inaugural Gala held at the Ohio Statehouse as well as events for the Columbus Foundation, Kaufman Development, L Brands, and The Columbus Museum of Art.
Greg holds an Associate's Degree from The Golf Academy of America, Myrtle Beach.
While not hard at work Greg enjoys golf, attending concerts, travelling, and attending to his and his wife's menagerie of dorky pets.
Karen Johnson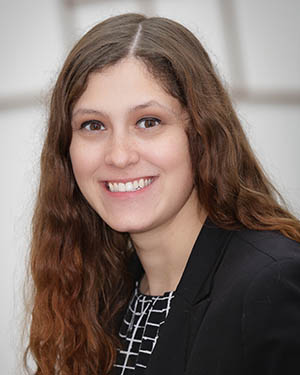 With a BA in Tourism, Leisure, and Event Planning from Bowling Green State University and nearing a decade of experience in events, Karen Johnson brings a fresh perspective to the Conference & Event Services team!
As the Lead Corporate Coordinator for all BTTS Holdings venues across Central Ohio such as The Fig Room, The Estate at New Albany, and Brookshire, Karen brought engaging corporate events to life for Honda, AEP, the New Albany Chamber of Commerce, EcoPlumbers, and ADS.
Karen has also crafted numerous thoughtful social events, large and small, while taking pleasure in bringing her clients unique event visions to life!
When Karen is not on campus, you can find her at local trivia nights, attending concerts, traveling, and spending time with her friends and family.
Ben Kalb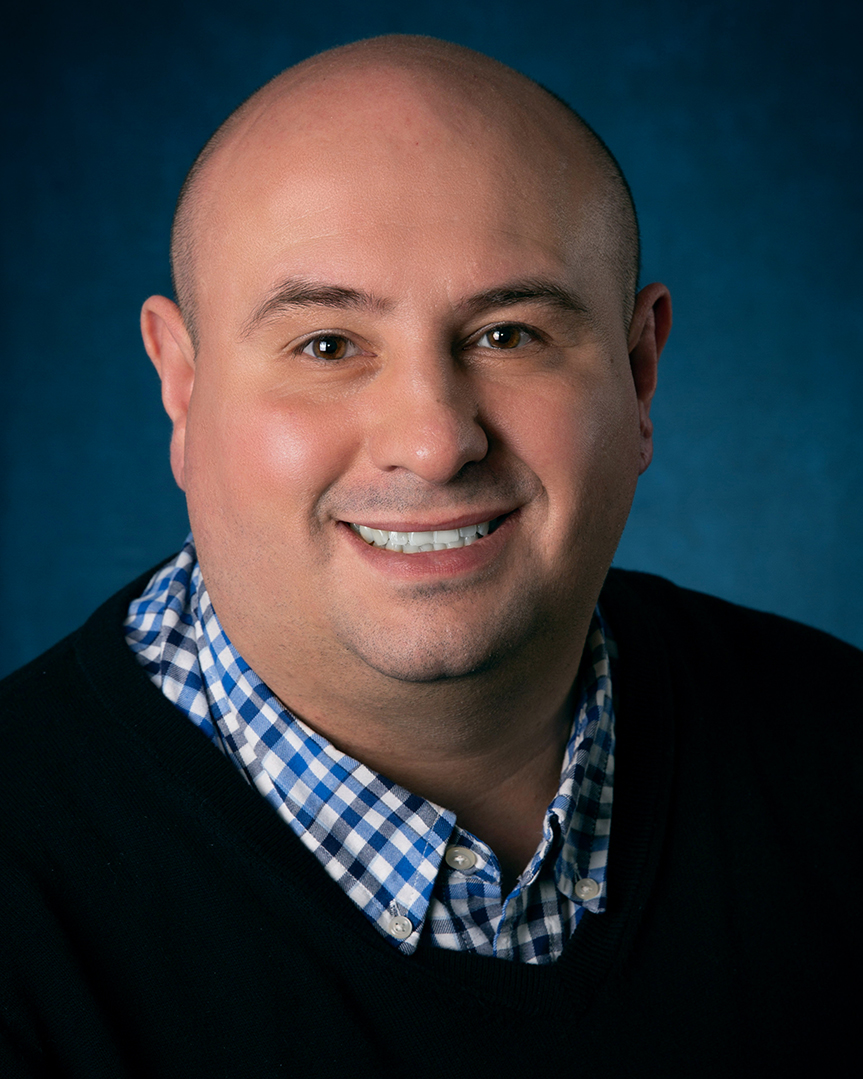 Driven by a passion for customer service and a love for technology, Ben fits right in as an Audio-Visual Technician in the Conference and Event Services team.
Ben holds an associate degree from OSU and brings with him the experience of over 20 years in multi-media production, system design and integration, streaming, and live event production. He has played a key role in events large and small -- many featuring presidents, senators, renowned musical artists and speakers. With a mix of technical skills and creativity, his goal is to create an excellent experience for your corporate or social events.
Around campus, you may find Ben getting a latte at Blend. In his spare time, he enjoys travelling, especially to national parks; photography; and anything that involves spending time with his family.
Kyle Strohecker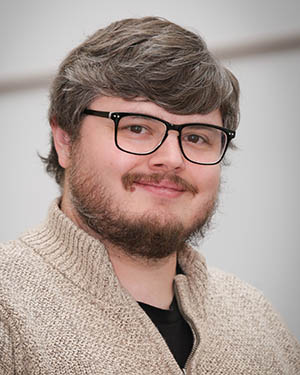 As our Audio Visual Technician, Kyle brings 12 years of experience to the Conference and Event Services team. He started his career at The Columbus Zoo and Aquarium, joining a team of peers to build the Technical Entertainment department from the ground up. He oversaw all animal shows, Jack Hanna special events, and the installation, management and operations of all AV equipment. From there, Kyle went to the corporate sector and worked for PSAV. Now with Columbus State Conference and Event Services, Kyle brings great customer service, creative insight, and vast knowledge of the Audio Visual realm assisting internal and external clients bringing their vision to life.
Bri Wears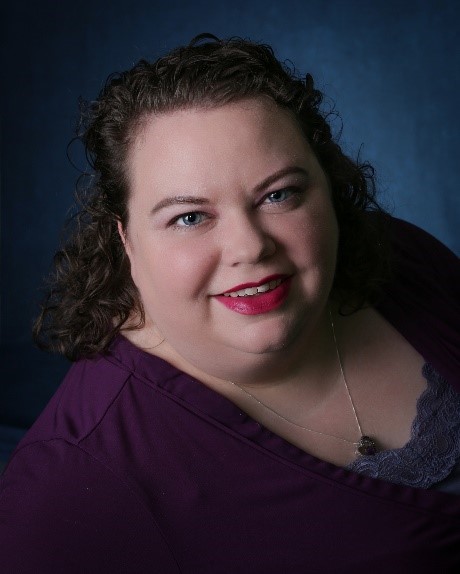 Bri Wears has been with Columbus State Community College since 2017 in the role of Specialist. As Specialist, Bri is responsible for all department billing, accounts receivable, accounts payable and supply chain management.
Bri is an alumni of Otterbein University, having earned her Bachelor's in Business Psychology. She is continuing her education as a graduate student at Franklin University, pursuing a Master's of Science. Bri is a member of ATD and CUPA-HR. Within the college, she serves as an Equity Advocate as well as both a Staff Advisory Council member and a Policy Council member. In the extraordinary event that Bri has a few spare minutes of free time, she can be found in her kitchen baking and cooking while streaming Netflix or sneaking off to the bookstore.
Department Contact
Academics Department
(614) 287-0000