Community Engagement
Day of Service
Community and civic engagement is at the core of Columbus State's strategic agenda. While College staff, faculty, and students continually interact and support the community in myriad ways, our annual Day of Service event provides a large-scale demonstration of the College's commitment to service.
The September 2017 Day of Service marked the College's largest participation to date, with more than 800 members of the Columbus State community, including 267 students, volunteering at more than 50 locations around the Central Ohio region.
The Day of Service provides an average of nearly 2,500 volunteer hours each year, with an estimated total collective financial benefit of $75,000 for the non-profit agencies where the work has been performed.
Taste the Future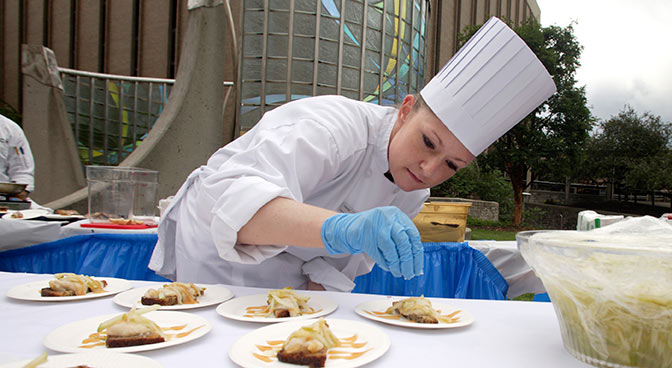 The College's largest annual community gathering, culinary showcase and fundraising event hit record attendance and scholarship fundraising in 2017, the 28th year the event has been held. The 2017 honoree was Cameron Mitchell Restaurants, whose president and COO, executive chef and countless other associates are Columbus State graduates.
Delaware Day
The Delaware Campus of Columbus Sate hosted its second annual Delaware Day in April 2017. This day-long open house opens the campus to the community to share in celebration of Columbus State's location in and involvement with the community of Delaware.