Massage Therapy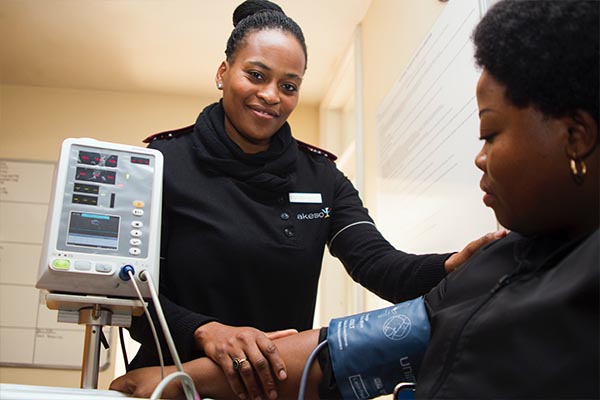 Get a great career with no debt. We're offering a full-tuition scholarship for students entering in-demand fields. Learn More
Spring Semester 2023 Information Sessions
- OR -
In-person information sessions will be held on the following dates:
Thursday,

February 9

February 16, at 12:30 p.m. in Union 145
Wednesday, March 1, at 5 p.m. in Union 145
Wednesday, March 29, at 12:30 p.m. in Union 145
Thursday, April 27, at 5 p.m. in Union 145
RSVP massagetherapy@cscc.edu with date and time you plan to attend, or reach out with any questions about the program or to start your application process.
In September 1997, the Massage Therapy Program (Certificate Program) began at Columbus State Community College. In August 1999, the Ohio Board of Regents approved an Associates of Applied Science in Massage Therapy. The first class of graduates from the Associates of Applied Science degree program consisted of four students in September 2000.
Successful completion of the Massage Therapy Program meets all requirements for graduates to sit for the Massage & Bodywork Licensing Examination (MBLEx) for massage therapy given by the Federation of State Massage Therapy Boards (FSMTB). A passing score on the MBLEx allows the graduate to apply for a license to practice massage therapy in Ohio via the State Medical Board of Ohio (SMBO). In Ohio, licensure from the SMBO is required for massage therapy employment.
Since January 2012 when Ohio adopted the MBLEx as its licensure exam, 95.7% of Columbus State Community College – Massage Therapy Program graduates that have taken the exam, have passed on their first attempt. The pass-rate currently for the State of Ohio is 80.8% and the national pass-rate is 73%.
The program prepares students for careers in the massage therapy field including health and fitness environments, salon and day spas, medical offices, private practices, and many other areas of opportunity. The Massage Therapy Program is part of Allied Health Professions under the direction of Tywan Banks in the Health & Human Services Division.
Program Accreditation & Licensure
The State Medical Board of Ohio approves the core curriculum taught at Columbus State Community College. Massage Therapists in Ohio are required to be licensed by the State Medical Board of Ohio (SMBO) as a practitioner of a Limited Branch of Medicine.
According to various sections of the Ohio Revised Code and requirements for certifying and licensing boards, persons convicted of a felony or misdemeanor may not be eligible for licensure OR may have restrictions placed on their ability to practice massage therapy. Successful completion of any of the massage therapy programs at Columbus State Community College does NOT guarantee licensure by the SMBO or any other licensing or certifying body. In Ohio, each case is handled on an individual basis by the State Medical Board of Ohio after a candidate applies for licensure.
Programs and Certificates
Job Placement
Columbus State Community College does not guarantee job placement for graduates. For assistance with resume writing, job searching, and other career related services, please check out the Columbus State Career Services page.
Department Contact
Academics Department
(614) 287-0000