Ashley Weaver
Campus News | Friday, September 2, 2022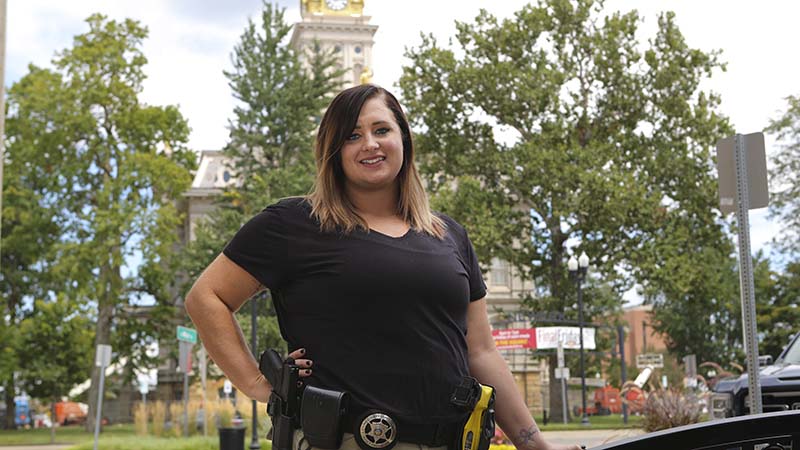 Ashley Weaver knew she wanted to study Criminal Justice, but instead of wanting to punish people who break the law, she wanted to help them get their lives back on track.
The Pataskala native came to Columbus State in 2018 to take general courses and was inspired by a class with Professor Daniel Hare to pursue a career in the court system. She graduated in 2020 with a Criminal Justice Associate of Applied Science, and her connections in the program helped her land an internship, then later a job with the Licking County Municipal Court. She later completed her bachelor's degree at Ohio University, a Columbus State Preferred Pathway partner.
Now, Ashley works as a Drug Court Probation Officer in Licking County, overseeing people who have been sentenced for drug crimes or are suffering from drug abuse problems.
"I really do love it. I work so closely with them, and I see a lot of change in their lives. It's very rewarding," she says.
Ashley says her CState degree prepared her for her probation officer job. The Criminal Justice program includes courses to earn a Chemical Dependency Counselor Assistant (CDCA) certificate, a key credential for the probation field. And instructors mix book lessons with stories of real-world experience to equip students to handle the complexities of the work.
"In Professor Hare's class, he told us it's not all rainbows and kittens," Ashley says. "You got a better understanding of what you're getting into."
Go to 2022 Archive Go to Campus News