Theatre Columbus State presents "A Doll's House" April 24 – 27.
Campus News | Wednesday, April 17, 2019
Theatre Columbus State's production of "A Doll's House" by Henrik Ibsen is a drama with comedic moments set in the 1960s. Nora, the wife of a banker, has a secret debt, incurred with good intentions and a forged signature. When her husband is promoted to bank manager, the threat of blackmail threatens to destroy his career and their family life together.
Show times in Nestor Hall Auditorium are: 8 p.m. Wednesday April 24; 2 and 8 p.m. Thursday April 25; 8 p.m. Friday April 26 and 8 p.m. Saturday April 27. Admission is free.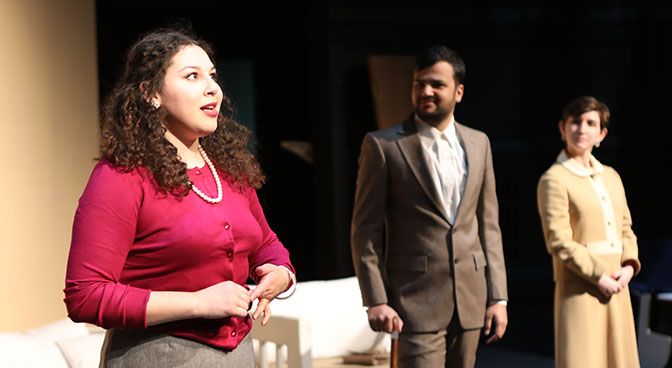 Go to 2019 Archive Go to Campus News