Major gift for new building
Campus News | Thursday, March 1, 2018
Columbus State's planned new 2019 Hospitality Management and Culinary Arts building project is benefiting from a $2.5 million pledge toward the College's fundraising efforts. Cameron Mitchell Restaurants leads the $10 million fundraising campaign for our $33 million campus gateway building at 250 Cleveland Avenue. In recognition of Mitchell's donation and partnership with the school, and his full support and chairmanship of the philanthropic campaign, the building will be named Mitchell Hall.
In addition to doubling Hospitality and Culinary Arts enrollment capacity to more than 1,500 students, the new 80,000-square-foot, three-floor facility will include a professionally managed, student-staffed, 100-seat sit-down restaurant and bar and 20-person retail café and bakery, both with outdoor seating; and a 400-plus seat banquet-capacity conference center with onsite catering and a sweeping balcony overlooking downtown. The site will also feature a teaching and innovation kitchen, farm-to-table food production gardens and a 100-seat culinary theater, among many other student education assets.
Mitchell Hall is Columbus State's first new building project since its completion of the Center for Workforce Development in 2006. The project is part of the College's facilities master plan to expand programs that are responsive to area workforce needs.
Groundbreaking is planned in spring 2018 with completion in autumn 2019. Project architect is DesignGroup. Gilbane is construction manager.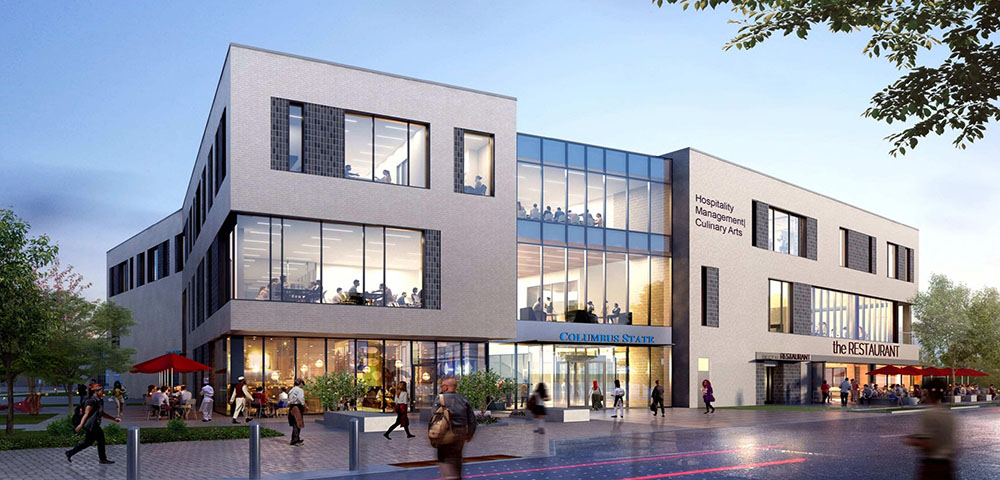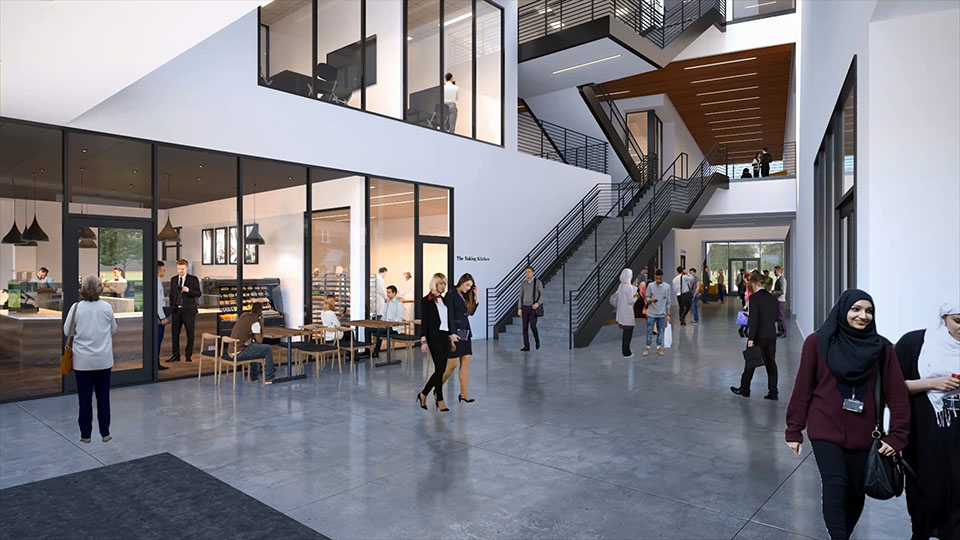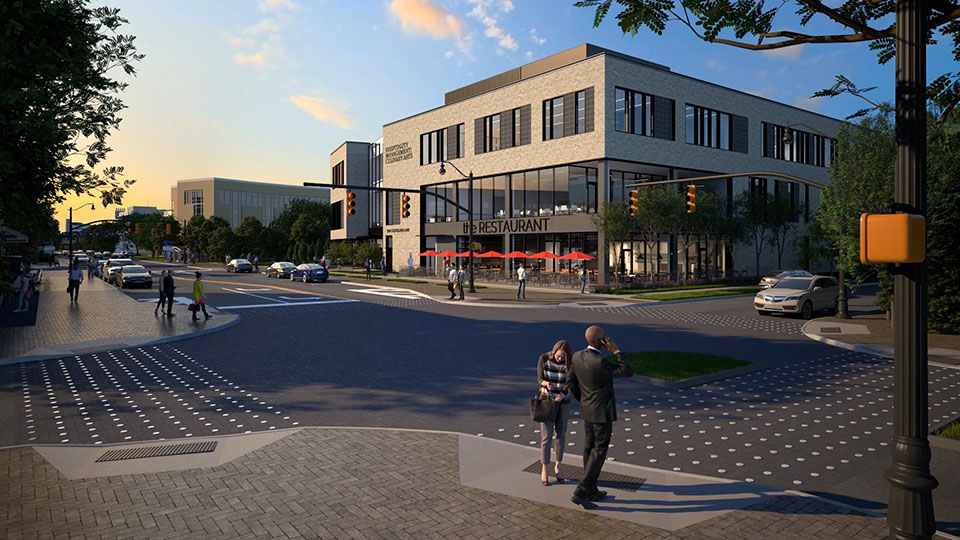 Go to 2018 Archive Go to Campus News