Serving Our Community
Campus News | Tuesday, September 18, 2018
What began as a 50th anniversary project for Columbus State Community College has transformed into a major annual service project to give back to Central Ohio.
The campuses closed for business hours on Tuesday, Sept. 18 so faculty, staff and students could fan out across Central Ohio to volunteer at social service agencies for a "Day of Service."
Columbus State President David Harrison first envisioned a service day to give back to the community. In fact, community and civic engagement is a key element of the college's strategic plan.
This year, more than 900 students, faculty and staff volunteered at 99 locations.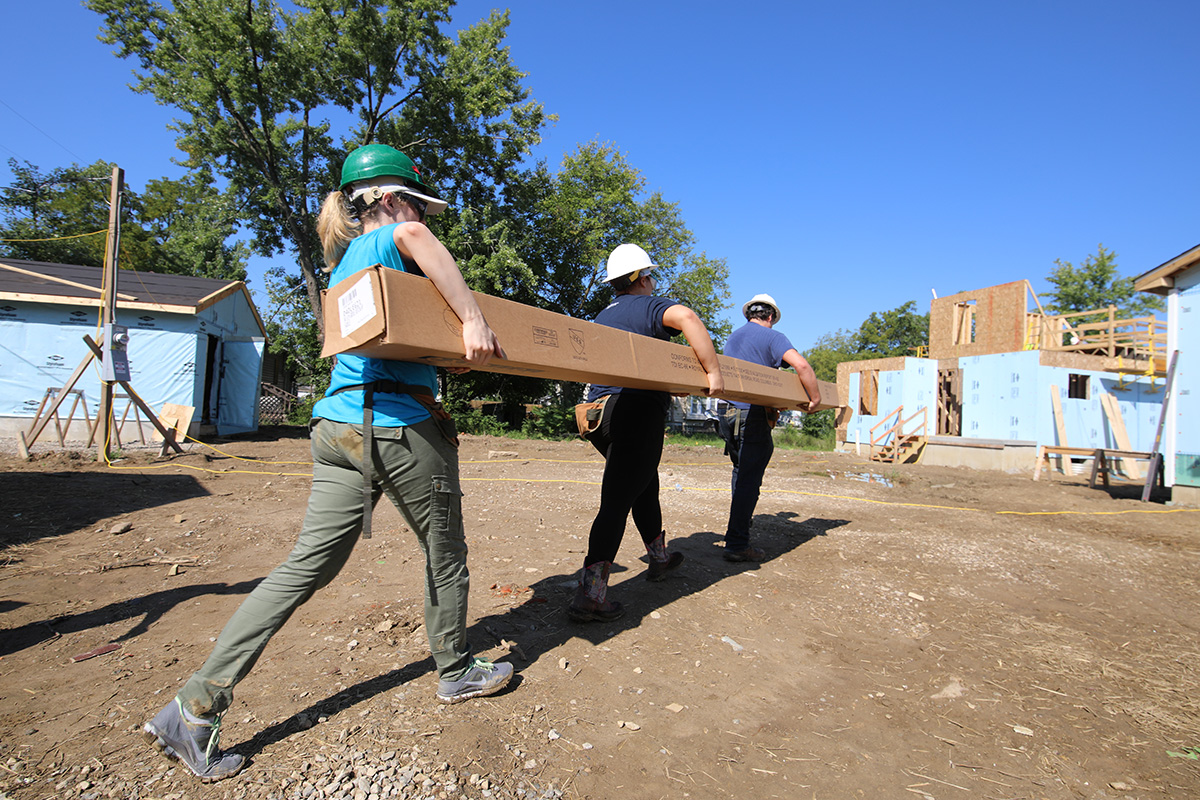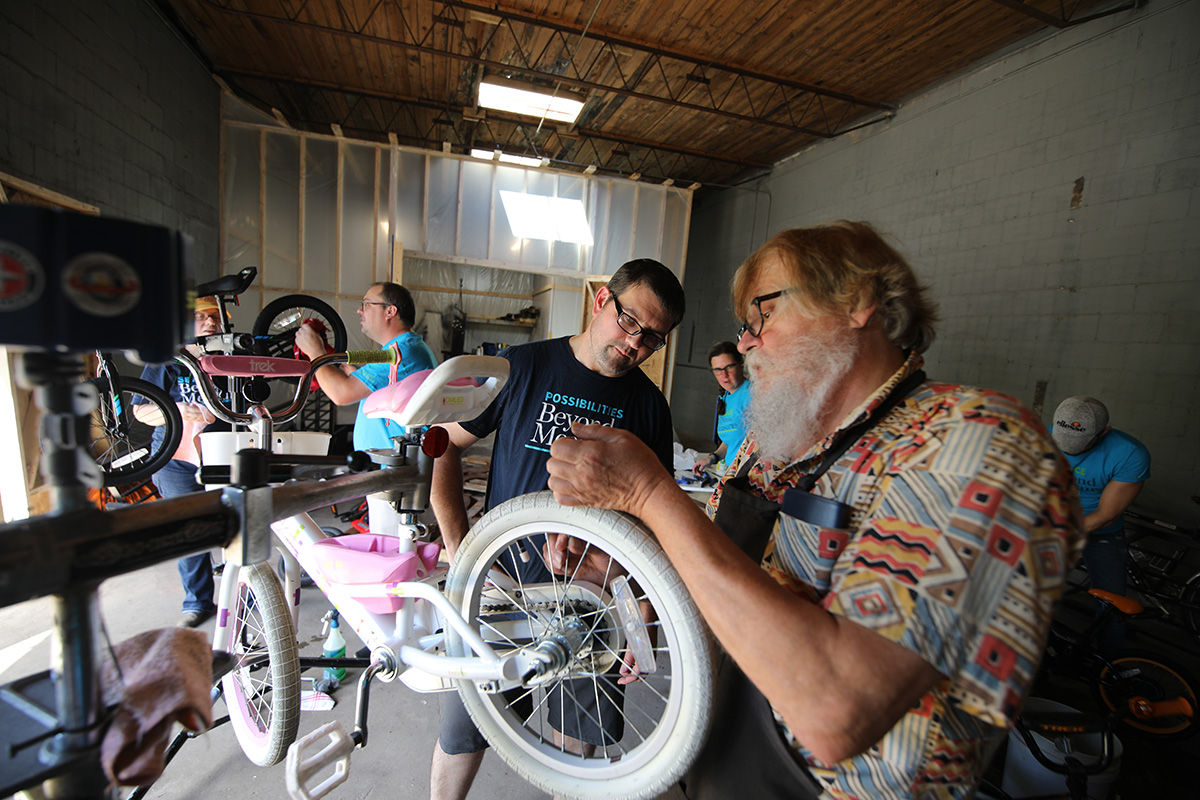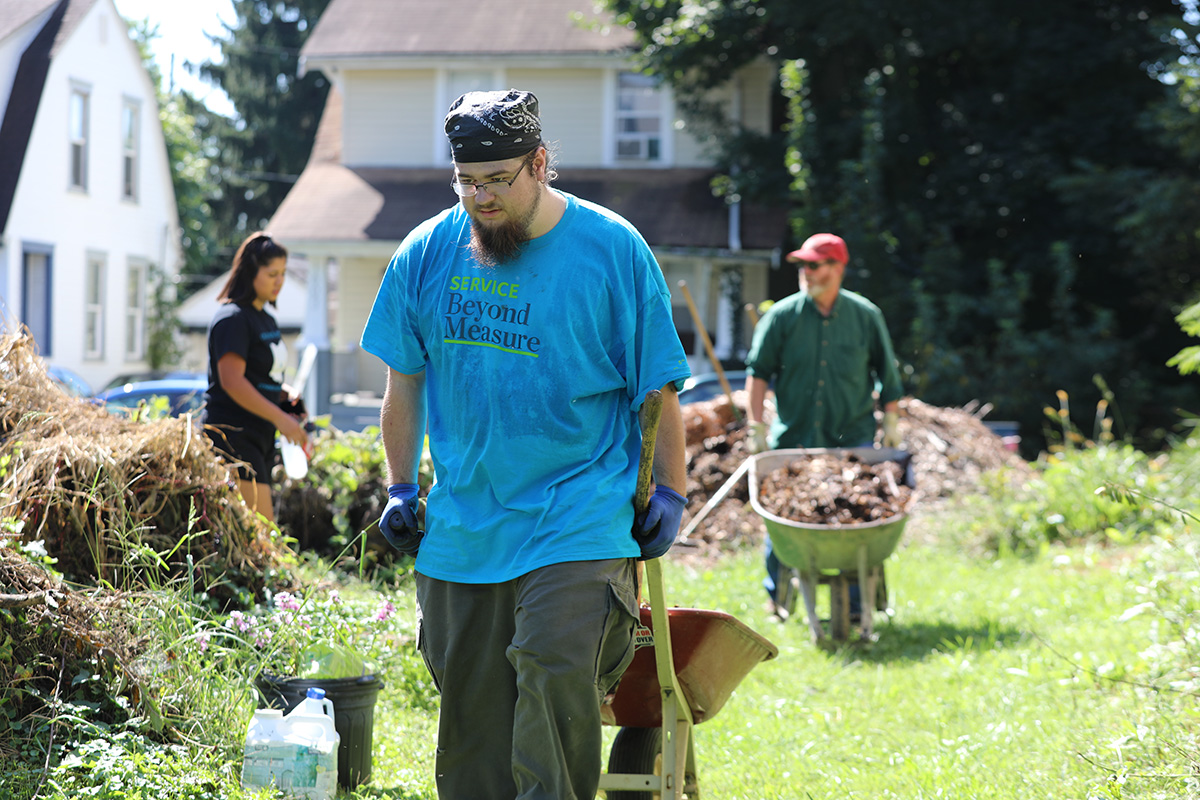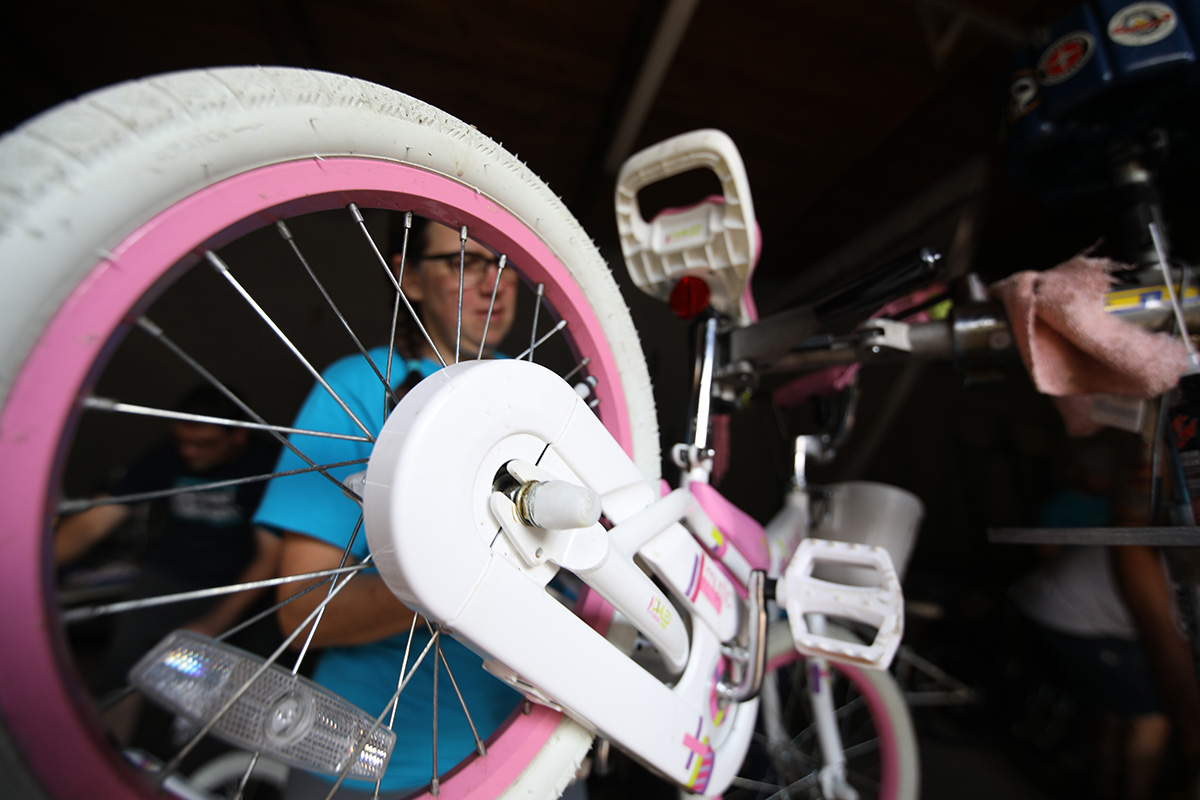 Go to 2018 Archive Go to Campus News