Counselors & Educators
Columbus State Community College is proud of the strong partnerships we have built with Central Ohio schools. We are here to assist in helping your high school students choose a college and achieve success on their education journey. We offer many resources to help students of all ages launch their college search and prepare for college.
Are you a teacher, counselor, or organization leader who would like to share Columbus State's high-quality, affordable college and career pathways with your students? Our admissions representatives are ready to come to your education fair, college night, or classroom.
Please Contact Admissions with any questions or ideas that will help us to better serve your district, school, and students.
Find your school's contact with the Admissions Territory Map page.
Group Visits - On Campus
We also offer customized group visits to our downtown Columbus campus, which showcase the Columbus State experience through a campus tour, a Columbus State information session, and a customized presentation on specific college resources, as requested. Talk to us about your students and we'll design a visit that helps them see their path at CState.
Thank you for your interest in visiting Columbus State!
Autumn dates will be posted after Labor Day weekend, spring dates will be posted after winter break, and summer dates will be posted after Memorial Day weekend.
If you have any questions please email our Admissions Events team at admissionsevents@cscc.edu.
Please note: If you are planning a group visit to Columbus State, please inform students in advance of our COVID protocols:
Wash or sanitize hands frequently.
Keep six feet apart when possible.
Stay home if you are feeling sick. We'll be happy to find another time to meet you.
Info Sessions - On Campus
View scheduled events for students interested in learning more about Columbus State.
Resources for Your Students
We've provided these documents to help you talk to your students about Columbus State. They're free to share or copy.
CState Overview
Events Guide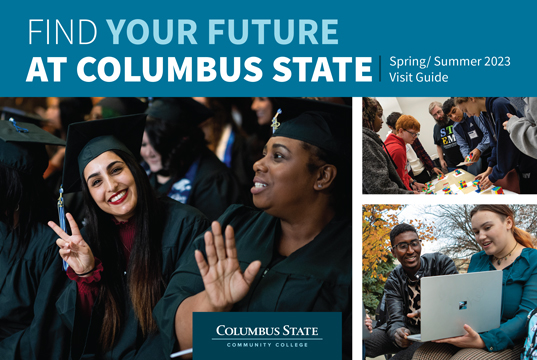 Key Dates
Getting Started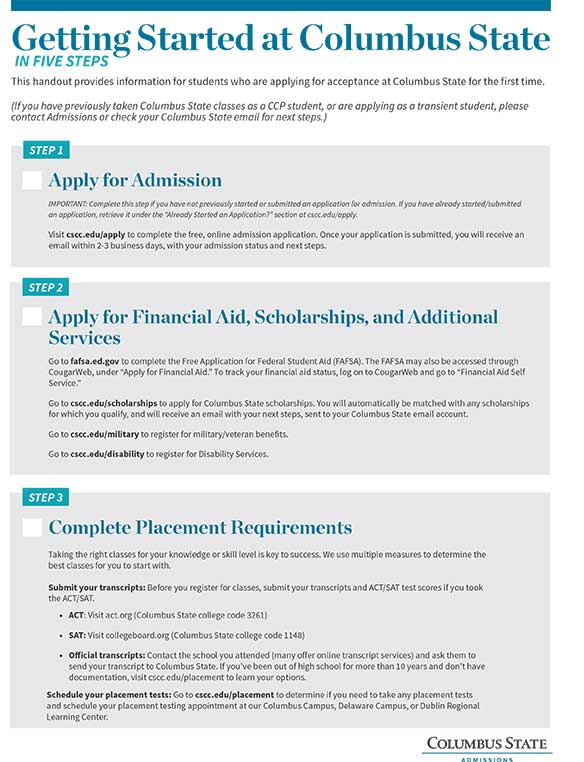 Columbus State Scholarships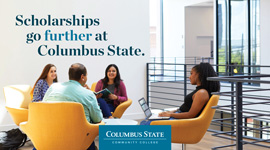 Columbus State Programs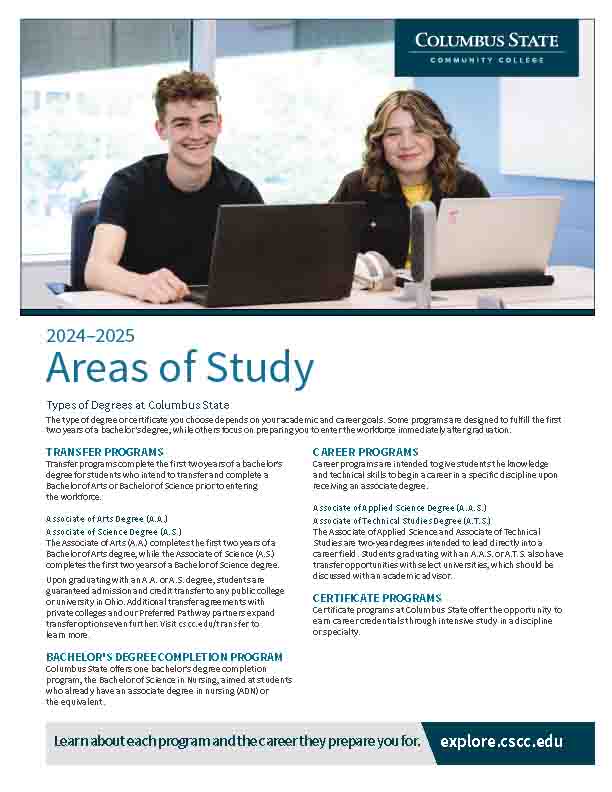 Financial Aid Guide
Important Dates and Deadlines
ACT, CLEP, AP Credit, and Placement Testing
During the pandemic, in-person placement tests are temporarily suspended. Visit cscc.edu/placement for additional information on placement and sending standardized test scores to Columbus State.


Department Contact
Academics Department
(614) 287-0000