SAC Events
The most important contribution SAC makes to the College is fostering a community where employees are invested and know they are valued. Each year, SAC sponsors events that bring staff members together in service, education and celebration.
Employee Appreciation Events
As we prepare for a new academic year, we could use a chance to relax, reflect, and have some fun. Please join Facilities, Food Services, Human Resources, and Staff Advisory Council as we once again collaborate to host more employee appreciation events!
Every CSCC will receive one complimentary food voucher. RSVP in advance to make check-in a breeze!
Take time to connect and reengage over food, games, music, and prizes. Click here to RSVP.
The events will be:
Columbus Campus, 8/16 from 11-1:30 pm - Nestor Archway
Delaware Campus, 8/17 from 11-1 pm - Moeller Hall
Hope to see you there!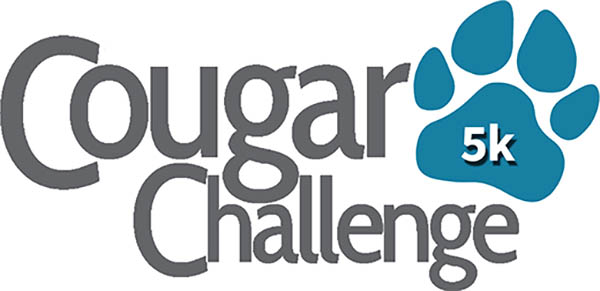 The Columbus State Cougar 5K Challenge is going hybrid!
We are excited to announce that this year you can choose to signup for the in-person or virtual events. In either case, you can register as an individual or as part of a team. You will still be able to participate in this year's 5K by running or walking the race on your own time and in your own space.
This year, you can participate in-person at the Delaware campus or virtually. The in-person run/walk is being held at the beautiful Columbus State Delaware campus on Saturday, May 7, 2022 at 9am. If you choose the virtual option, you can run or walk the 5K wherever and whenever you choose between Saturday, May 7 and Sunday, May 15. We'll send a follow-up email closer to the start date to explain how to submit your race time to qualify for some awesome prizes. For the virtual option there will be inconsistencies in everyone's chosen course, possible weather, tracking devices etc., so no placement medals will be awarded to virtual participants. Instead, they will receive a participation medal, a race shirt, and swag bag. All participants have the option to sign up as an individual, on an existing team or create a team.
More information to come regarding the swag bag pick up.
There's still time to get your friends and family to sign up and compete in the virtual Cougar 5K too! Encourage others to stay active by inviting them to race against you from a distance. The registration fee will stay at a flat rate and not increase in April as previously planned.
We hope you'll join us virtually this year so we can stay healthy and continue supporting our students!
The Cougar 5k Challenge Run and Walk raises funds to help students defray textbook and course material expenses.
Check out the photos from the 2019 5k on Facebook! www.facebook.com/CougarChallenge5k/
---
Staff social outings to various venues and events around Columbus
Employee Appreciation Day, held each year on our Columbus Campus and Delaware Campus
Charity drives to benefit local organizations
Enrichment seminars for employees on topics including wellness, financial management, professional development and more!
---
Staff Advisory Council Retreat
The SAC retreat held in June is an annual opportunity for members to team build and become oriented with the mission and vision of the council. All SAC members are welcome to attend.
This years event will be on June 17, 2022 from 8:30 am until 3:30 pm.
Department Contact
Academics Department
(614) 287-0000