The Year In Review 2019
---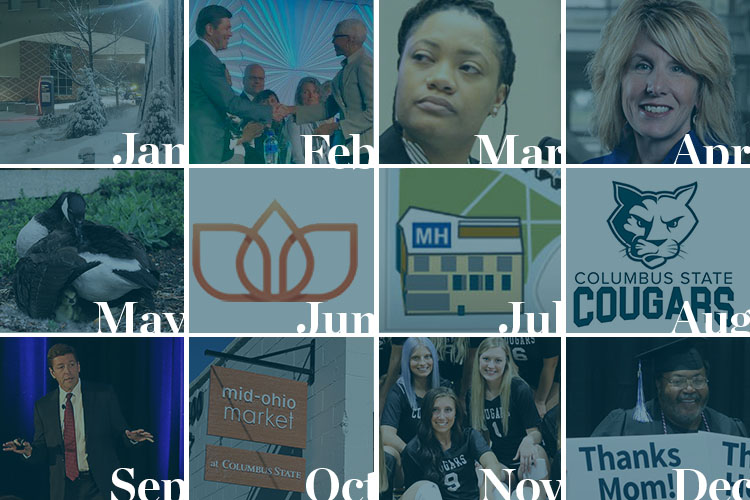 The year in review

As Columbus State ushers in 2019, we take a look back at a few of the key points for a 2018 Year in Review. Well-known speakers engaged us early on. A groundbreaking on a new building brought renewed attention to our award-winning Hospitality Program. Summertime included a visit by the Governor of Ohio and a record-setting Taste the Future while Autumn Semester began with the unveiling of the renovated Union Cafe on the Columbus Campus.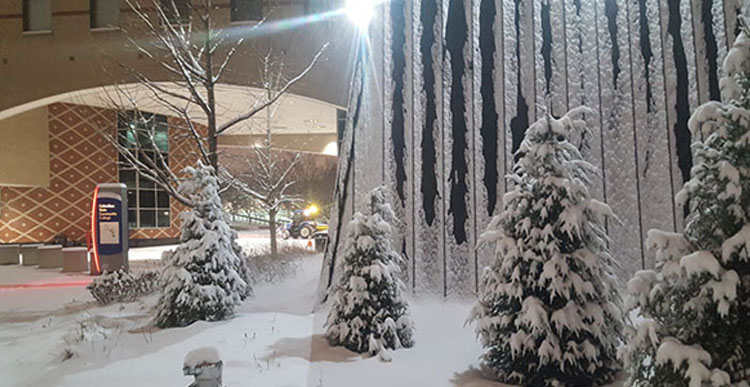 The Columbus Campus looked like a winter wonderland after one overnight snow blanketed the region. Central Ohio had been walloped by winter weather, leading to an unprecedented number of closings for Columbus State. Snowfall led to the cancelation of weekend classes on Saturday and Sunday, January 26 and 27. Then the coldest temperatures in years arrived the following Wednesday morning with wind chills reaching minus 30 degrees. As a result, Columbus State closed on Wednesday, January 30. When conditions did not improve, the College closed again on Thursday. As the Polar Vortex retreated Thursday night and temperatures moderated slightly, a winter storm moved in! The original forecast of one-to-three inches of snow overnight ended up being four-to-five inches. Roads and highways were a mess. A decision was made to close Friday for the third day in a row.


Chef Jim Taylor was recognized for his leadership in the food industry and for his tireless work at Columbus State. The Ohio Restaurant Association (ORA) in January announced it had recognized Taylor as the 2019 Outstanding Educator. This award honors an educator who has demonstrated exceptional dedication to the advancement of the Ohio foodservice industry.

top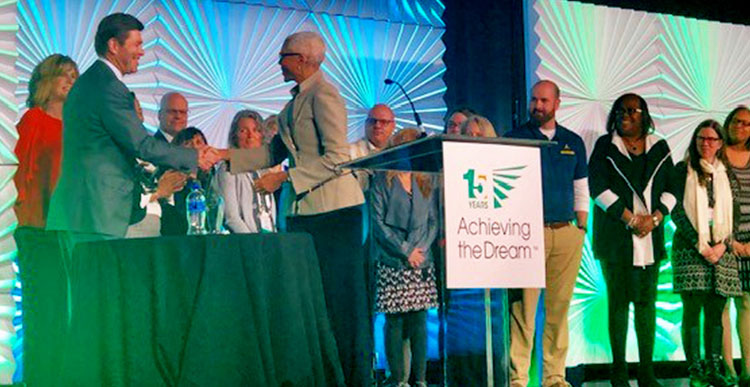 At the annual Achieving the Dream (ATD) meeting in California, Columbus State was named a 2019 recipient of the Leah Meyer Austin Award. It's the highest honor a college in the ATD network can earn. It's presented annually to a college in the ATD Network showing measurable improvement in student outcomes driven by "top-to-bottom cultural change in the institution."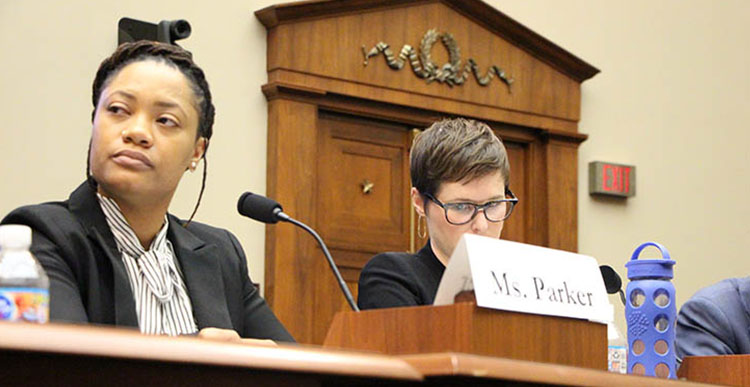 Columbus State graduate and staff member Jenae Parker testified before the U.S. House of Representatives Committee on Education and Labor about her experiences struggling to pay for college as a single parent. Approached by Achieving the Dream about the possibility of testifying, Jenae went through several preliminary interviews and vetting by both political parties before being selected as a witness for the March 13 hearing, "The Cost of College: Student-Centered Reforms to Bring Higher Education Within Reach."
Parker is a specialist in Partnership and Programs at the College. She graduated from Columbus State in 2018 with an associate degree in Human Resources Management and is pursuing a bachelor's degree in that field at Franklin University.


Corrine Burger, who is a member of the Columbus State Board of Trustees and the managing director for consumer and community banking at JPMorgan Chase, was featured on the March 2019 cover of Columbus CEO magazine. The profile includes comments from President Harrison. You can read the full article here.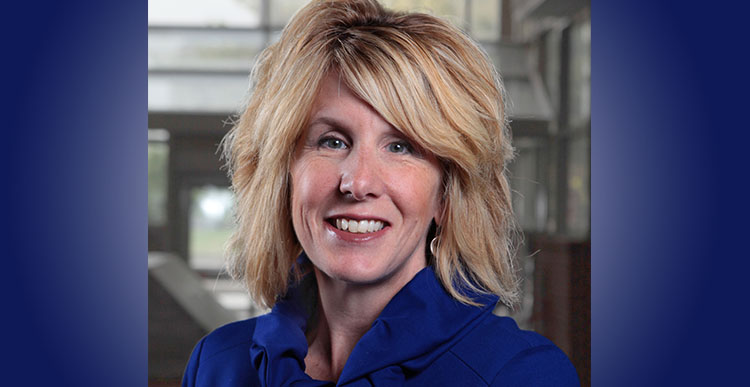 Rebecca Butler, executive vice president at Columbus State Community College, was selected to join the 2019-2020 class of the Aspen Presidential Fellowship for Community College Excellence. It's a leadership program aimed at preparing the next generation of community college presidents to transform institutions to achieve higher and more equitable levels of student success, both in college and in the labor market.
Butler and the 39 other Aspen Presidential Fellows are taking part in a 10-month fellowship that began in July.
April also marked the beginning of a number of changes for faculty and staff, including a new Open Enrollment portal, new ID cards, and a new voicemail system.
Weeks after a Canada Goose made a nest outside Franklin Hall, her goslings hatched on the morning of May 2.

Columbus State's 198th Commencement took place Friday, May 10 at the Celeste Center. A record number of students – more than 1,600 – earned degrees. Of the graduates, 30 were College Credit Plus students who earned an associate degree the same semester as their high school diploma. David Brown provided the commencement address. He is the founder and creative director of the Harmony Project in Columbus.

top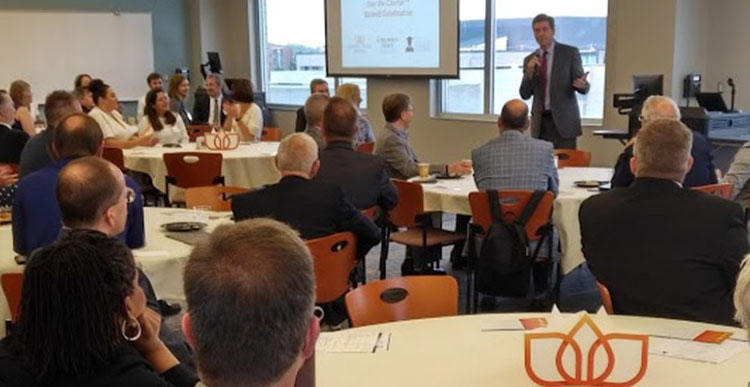 When Catholic Social Services (CSS) received a $1.2 million award, the service organization formally announced in June that it would partner with Columbus State Community College to improve degree completion. CSS announced on June 20 that the funds would be used to replicate a program known as Stay the Course™.

Initially developed by Catholic Charities of Fort Worth, Stay the Course™ helps students address personal, economic, and social barriers to college success through intensive case management and emergency financial assistance.

CSS and Columbus State will now implement Stay the Course™ and participate in a research study to find ways to match or exceed past results. CSS will add five employees to implement Stay the Course™ at the College. Three will work directly with students on the Columbus Campus. The grant includes resources for emergency financial assistance to Columbus State students.


Asking faculty and staff to focus on positioning our buildings for the future, President Harrison kicked off a Town Hall Capital Planning Work Session on June 14. More than 100 participants discussed comprehensive needs, including, but not limited to, instructional, maintenance, safety, technology, and common space.

The President said he would like to take a recommendation for a capital plan to the Board of Trustees for its approval in September. He said having that in place will position the College well when presenting budget and infrastructure needs to the State of Ohio in the near term.

At least a dozen smaller Capital Planning Engagement Sessions followed during the summer, with focus groups and breakout sessions examining specific areas and needs of the College. The process led to a list of prioritized capital projects for a bond issue that will be on the March 17 ballot in Franklin County.
In July, a newly updated map of the Columbus Campus was released, which included Mitchell Hall (MH) for the first time.


The U.S. Department of Labor awarded Columbus State Community College $3.78 million to work with Collin College in Texas to create a national model for flexible apprenticeships in IT and IT-related industries. This will increase the pipeline of workers in high-demand occupations.
The project will use the resources of Columbus State's Workforce Advisory Council, a group of national employers with IT talent needs convened by Columbus State President David Harrison. Combined with Collin College's Business and Industry Leadership Team, it will create the Employer and Education Consortium to establish the Flexible Learning Expressway for Technology (FLEXTech) Apprenticeship Consortium. FLEXTech will establish new IT apprenticeship pathways and expand existing pathways.
The project will serve at least 1,600 participants over a five-year period.
After years of planning and just 14 months following the ceremonial groundbreaking, Mitchell Hall was dedicated with a celebration on August 12. Lt. Governor Jon Husted was among the speakers at the formal dedication held inside the building's second-floor Event Center. The other speakers were Columbus Mayor Andrew Ginther, City Council President Shannon Hardin, David Miller, president and COO of Cameron Mitchell Restaurants (CMR), and Cameron Mitchell, founder and CEO of CMR. President Harrison, who provided welcome remarks, said, "We wanted to make a signature facility out of a signature program."
The $34.5 million hall showcases Columbus State's School of Hospitality Management and Culinary Arts. The three-story, 80,000 square-foot structure is a world away from the basement of Eibling Hall, where the program has been headquartered for years.
Mitchell Hall is named after restaurateur Cameron Mitchell who took the early lead by providing $2.5 million toward a $10 million philanthropic goal of private funding for the project.
See video highlights here of the dedication.

The following day, August 13, the annual Taste the Future culinary showcase took place on the Columbus Campus with more than 1,500 people in attendance. Fundraising exceeded the goal of $250,000.

August also included the unveiling of the Department of Intercollegiate Athletics' new Cougar logo. It had been in the works for more than a year with assistance from the Marketing & Communications team. Focus groups provided feedback. The new Cougar brand strives to represent the soul of our student body: a student who has determination and grit, as well as a desire to achieve academic goals.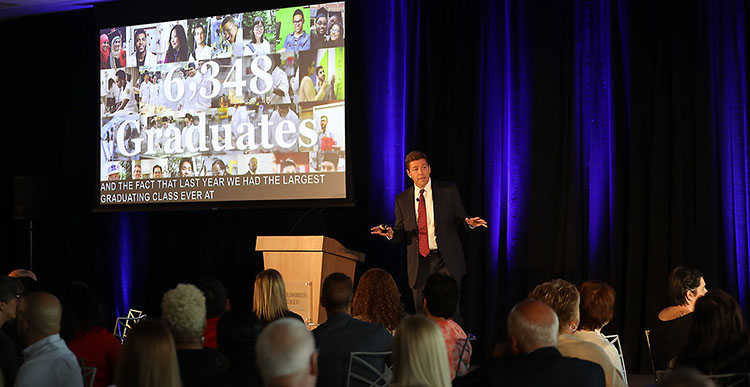 Highlighting impressive student successes at the State of the College on September 27, President Harrison encouraged community leaders to join in "moving the needle" further. "The time is now," he said. "We can't do it alone." He was speaking to roughly 300 people – civic leaders, elected officials, and others. The presentation featured student metrics showing how Columbus State has improved student success and continues to do so.


Perfect weather with a crisp autumn morning greeted faculty, staff, and students taking part in the seventh annual Day of Service on September 17. The first Day of Service was held in 2013 as a 50th-anniversary project for the College. That's when President Harrison first envisioned a service day to give back to the community. The financial benefit to nonprofit agencies – where much of the work is centered – is immeasurable. More than 800 people worked at 83 sites this year alone.


The Mid-Ohio Market at Columbus State opened on October 7. The Market offers free produce, grocery, and personal care items to students, community members, and employees. The following week, a dedication was held on October 16. At that event, it was announced that the Market had received a financial boost to the tune of $700,000 from the Cardinal Health Foundation.
Kathryne Reeves, a senior vice president at Cardinal Health and vice-chair of the Cardinal Health Foundation Board, presented the check to President Harrison.
"We believe it will help thousands of Central Ohioans improve their lives, and the Cardinal Health Foundation is very proud to support it," said Reeves.
The dedication took place outside the Market with city, county, and state leaders, and board members of Columbus State, Mid-Ohio Foodbank, and the Cardinal Health and Columbus State foundations attending.


The annual Central Ohio Compact meeting began October 2 with an announcement that JPMorgan Chase has committed an additional $1 million to Columbus State to prepare students for technology jobs of the future. The commitment builds on a $2.5 million New Skills at Work award in 2014 that focused on building and supporting infrastructure for the Central Ohio Compact. The Compact is a college-convened coalition of K-12, higher education, business and civic sector partnering to increase postsecondary credential attainment within the region.


An informal dedication was held on October 23 to mark the official opening of Blend, the new student-staffed retail bakery in Mitchell Hall. Cameron Mitchell was present and addressed a small crowd gathered for the opening.

top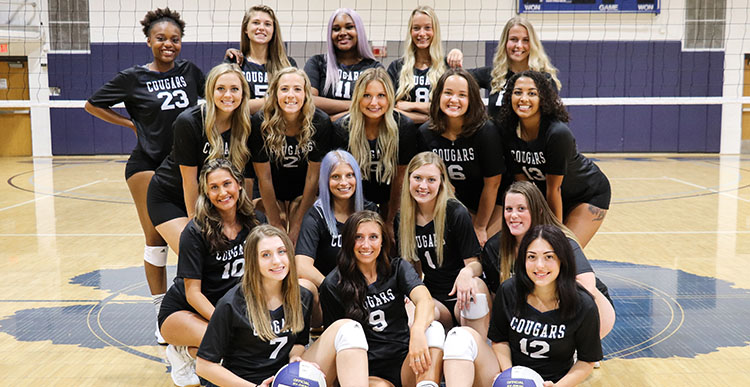 Columbus State's volleyball team finished as the National Junior College Athletic Association (NJCAA) runner-up in the national tournament on November 16 in Rochester, Minn. The final matchup brought two Ohio teams face-to-face: No. 3 Columbus State vs. No. 1 Owens Community College.


An inaugural Town Hall held on November 1 provided a new avenue for a campus-wide faculty and staff meeting. Following a welcome and College updates from President Harrison, a student panel took the stage in Mitchell Hall. Moderated by Rebecca Butler, executive vice president, the five students shared their personal stories of what brought them to Columbus State. All are first-generation college students.


As the rest of the campus was closed the day before Thanksgiving, Mitchell Hall was ground zero for Fry Out Cancer, a growing annual holiday fundraising event.
Faculty, staff, and students at the School of Hospitality Management and Culinary Arts and members of the Columbus State Police Department pitched in to make it happen. Work began on Tuesday, November 26, to prepare 161 turkeys.
A Central Ohio resident founded Fry Out Cancer several years ago at his home with just a handful of turkeys. It has grown so large that Columbus State agreed to assist with the fundraising project. It involved roasting 65 turkeys in Mitchell Hall ovens, and frying 96 turkeys outside
This year, Fry Out Cancer raised more than $30,000. All proceeds go to the Ohio State University Comprehensive Cancer Center.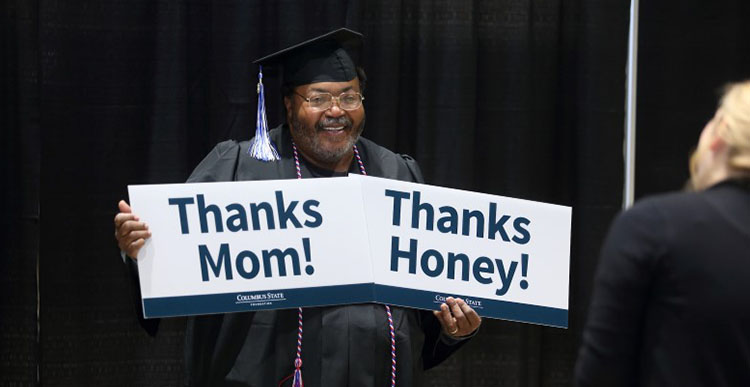 Columbus State held its 199th Commencement Ceremony on December 13. More than 1,400 students petitioned to graduate from the combined summer and autumn semesters. Merideth Sellars, associate professor of Biological and Physical Sciences at the College, provided the commencement address.

The combined commencement for summer and autumn semesters was held on December 14 at the Celeste Center. A record 1,400 students combined from both terms petitioned to graduate.
Columbus State held its 199th Commencement Ceremony on December 13. More than 1,400 students petitioned to graduate from the combined summer and autumn semesters. Merideth Sellars, associate professor of Biological and Physical Sciences at the College, provided the commencement address.
In conjunction with the Governor's Executive Workforce Board meeting on December 10, Ohio business, government, and higher education leaders made a significant announcement on the Columbus Campus. They unveiled a unique partnership to ensure more Ohioans have the skills and training to fill in-demand jobs in data analytics and cybersecurity, which has led to the creation of a new Office of Talent Strategy at Columbus State. The new office will initially focus on programs directly linked to data analytics, cybersecurity and cloud technologies, and training and retraining workers for viable long-term employment in these fields. The core curricula for each of these disciplines have been developed, and some students have already enrolled in programs.