New Trustees sworn in
Update | Monday, November 25, 2019
Two new Trustees were sworn in last Thursday at the regular November Board meeting. Ohio Governor Mike DeWine appointed Matt Borges and Jim Fowler to terms that continue through 2025. Both men are Franklin County residents.
Matt Borges is a director with Roetzel Consulting Solutions, which provides services to a variety of industries including education, nonprofits, construction, transportation, and public-sector institutions. Borges served as the chairman and executive director of the Ohio Republican Party, worked on several statewide campaigns, and was a lead advance representative for seven years in the office of Vice President Dick Cheney.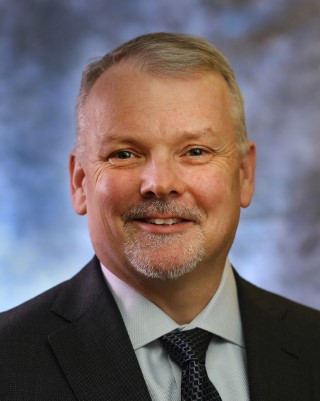 Jim Fowler is an executive vice president and the chief information officer for Nationwide. Leading a team of over 5,000 associates, he is responsible for the development and execution of Nationwide's technology strategy. He arrived at Nationwide in 2018. Previously, he was the Group CIO for General Electric in Boston. A native of Ohio, Jim and his family moved back to the region last year.
"Jim Fowler and Matt Borges bring extensive experience in areas that will greatly benefit Columbus State," said President Harrison. "Jim's background will be invaluable as the College works to address the region's workforce needs in information technology. Matt's expertise and experience will strengthen our partnerships with the public and private sectors in Ohio."
Go to 2019 Update Archive Go to Employee Update