Who Are We?
Main Telephone: 614 287-3805

Location: 356 N. Grant Avenue,
Columbus, Ohio 43215
Mailing Address: 550 E. Spring Street,
GT-100, Columbus, Ohio 43215
Jennifer Anderson, Ph.D., Director II
614-287-5581


Dr. Anderson is responsible for the overall direction of the Office of Institutional Effectiveness which provides support for data driven decision-making in college policy formation, strategic planning, and institutional research. She has over eleven years of experience in higher education administration and has worked extensively in the areas of data analysis, business intelligence, and project management. In prior roles at Columbus State, Jennifer has served as the Project Manager for the Switch to Semesters project and Administrator for Curriculum Management. As a road bike enthusiast you may see Jennifer making the home to office trek in full gear for rain, sleet or snow!
Christopher Emswiler, Director
614-287-2661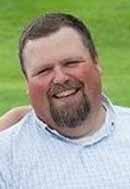 Chris provides oversight for the Columbus State Enterprise Project Management Office and supports the governance, portfolio management and PM processes and tools at the college. Chris has more than fifteen years of experience in various project management roles and started at Columbus State in 2008 and again in 2016. When not at work, Chris enjoys spending time with his three daughters as a coach or spectator at various softball, basketball or volleyball games.

Paul Rusinko, Assistant Director
614-287-3805


Paul compiles and analyzes operational data to help inform strategic decision-making, particularly in the area of student success measurements such as course completion, student retention, and graduation rates, as well as measure the impact of success-related initiatives. Paul has worked in higher education for nearly twenty years including financial aid, academic advising, operations and student services management, in addition to his current role in institutional effectiveness and research. As a true weekend warrior, Paul can be found playing hockey at Columbus-area ice rinks attempting to compete with players that are less than half of his age.
Christene Bain, Research Analyst
614-287-2298


Christene supports the OIE's initiative to expand the data capabilities of the college into enrollment management, financial aid and registration for the Enrollment Services Operations unit. She has over twenty-one years of experience in higher education and is a 1995 graduate of Columbus State. Outside of work, she enjoys life with her husband, biking the central Ohio Rails-to-Trails system, traveling, visiting art museums and experiencing new things.
Anastasia Milakovic, Program Coordinator
614-287-3607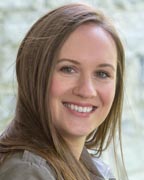 Annie supports the Office of Institutional Effectiveness in data gathering, cleaning, aggregating, and report building for routine automated reporting and ad hoc requests. Her background is in Industrial Organizational Psychology, where she developed a particular fondness for statistical analysis and continues to tutor students in Statistics. Before coming to Columbus State, she was a reporting analyst for the State of Ohio. On weekends, Annie may be found hiking, biking, and cheering on her alma mater in football – go Penn State!
Julio Moreno, Senior Research Analyst
614-287-2337


As a research analyst, Julio designs research methods, develops evaluation plans and surveys, and compiles data for needed reports. Julio has been with Columbus State since 2008, working in the Math Department as an Adjunct Professor and Tutor, and most recently on the Title III Grant team. He has twenty years of experience in higher education, studying and working in Mexico, Europe, and the US. Julio enjoys fresh coffee (especially when made by someone else) and is also a devoted fan of food trucks, American football, "real" futbol, and his son's theater productions.
Tonja Morgan, Project Manager
614-287-3837

Tonja Morgan serves as Project Manager responsible to manage assigned College projects and to deliver them within scope, budget and with high levels of quality. She is a proud Columbus State graduate who began her career at Columbus State in 1995 as an Intern. Tonja has also served Columbus State as an Accountant, Adjunct Faculty Member, Switch2Semesters Functional Lead, and most recently was Supervisor of Cashiers and Student Accounting. When you meet her, she just might ask you "What would you attempt if you knew you could not fail?"
Angie Shear | Project Manager
614-287-2612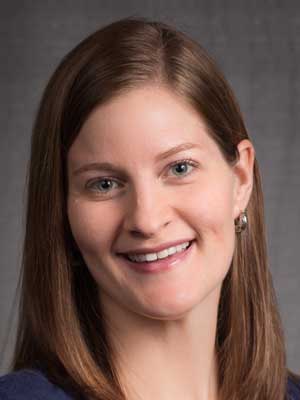 Angie has worked in higher education for over fifteen years and has spent more than seven of those years at Columbus State. As a project manager, Angie strives to use her communication skills, passion for students, and systems thinking to guide college projects to successful completion. Prior to joining Institutional Effectiveness, she worked as a marketing and communications professional where she developed numerous campaigns to help students find their educational path. Angie also works as an adjunct instructor and enjoys spending time with her family. With two little ones under the age of three, life is never boring!
Tamara Strohecker, Administrative Assistant to Dr. Jennifer Anderson and Steve Dackin
614-287-5246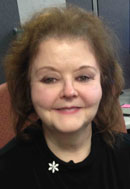 Tamara (Tammy) gives administrative support to the Institutional Effectiveness team. Tammy began her career at Columbus State as Office Associate in Facilities Management then as a Specialist in the Dual Credit Department. She has over thirty years of administrative experience. She has been married to husband Karl for thirty-two years and has a son, Kyle. On the weekends she enjoys walking/playing with her dogs Bailey & Sona, watercolor painting, and working on writing her book.
Department Contact
Academics Department
(614) 287-0000