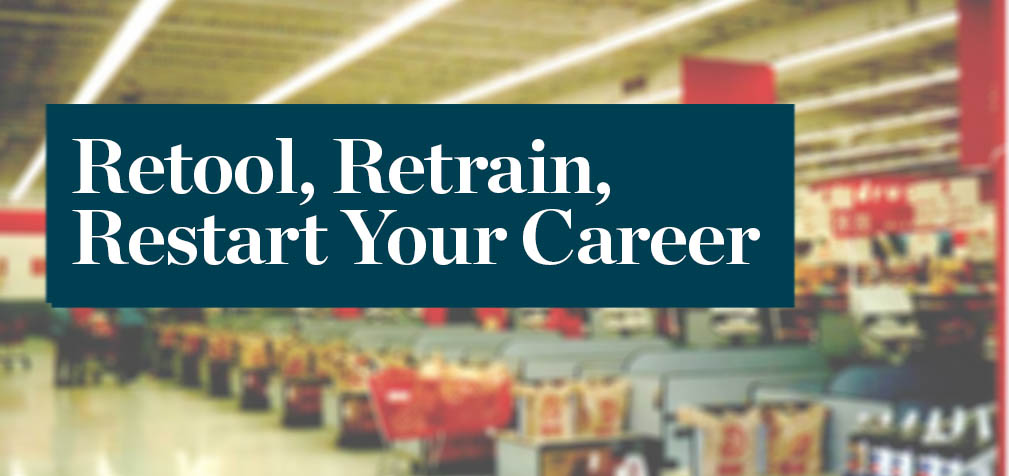 The job market is shifting, and many workers—particularly those in retail jobs—are discovering the need to retrain. Fortunately, Central Ohio's vibrant economy offers many opportunities in emerging high-demand industries, and Columbus State Community College is committed to offering short- and long-term programs to give students a competitive edge for employment in these fields.
Open House
Stop by an informal open house to learn more about training opportunities and scholarships! Staff will be on hand to help you work through your career options.
Wednesday, June 28
3-5 p.m.
Fourth Floor, Center for Workforce Development
315 Cleveland Ave., Columbus
Request Information
Whether you want to learn about Ohio's hottest career fields, want to retrain quickly to get back into the job market, or would like to start or continue your degree, contact us today to get started.
Scholarships
Scholarships are available for students looking to make a career change!
Students seeking college credit: $500 scholarships (renewable for up to four terms)
Non-credit students: One-time $500 scholarships.
Apply for a scholarship through Columbus State's scholarship portal. (You will need to apply to the college to obtain a login for the scholarship portal, and you must have a FAFSA on file.)
(Students seeking the SCPro Certificate can work with the program to apply for the $500 scholarship)
Get back to work quickly
We've identified eight in-demand certificates that qualify you for new career opportunities in as little as eight weeks. Classes are forming now, so contact us today to get started.
Get a college degree
Are you ready for the next step? Invest in yourself and get - or finish - a college degree. We offer two-year associate degrees in hot fields such as Health Care, IT and Business.
Or maybe it's time to get working on a bachelor's degree. Our transfer degrees allow you to fulfill the first two years of a bachelor's degree - with our low tuition and small classes - then transfer to a four-year college to finish up.